Mawson Lakes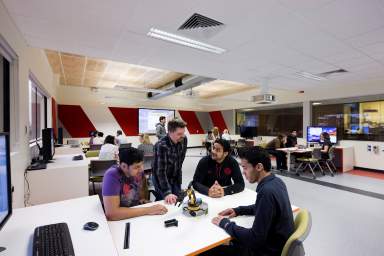 Mechatronics Laboratory. The laboratory provides a hands-on space for students in the mechatronic engineering stream to undertake collaborative, design-based work with sophisticated IT components to develop products and industrial systems through sensor-based technology. The lab is equipped with state of the art industrial automation system and a VICOM 10 camera video tracking system.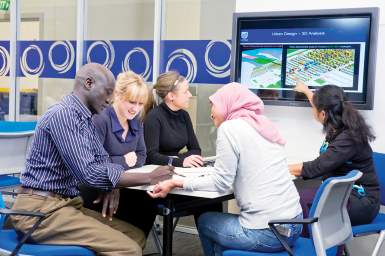 Experiential Learning Suite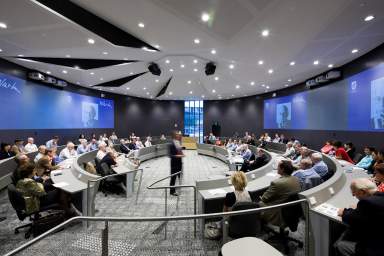 M2 Theatre. A large,100-seat theatre-in-the-round which doubles as a university lecture space and a highly technical space where researchers and industry representatives come together to collaborate with their local and international peers through state of the art videoconferencing facilities.