Campus wear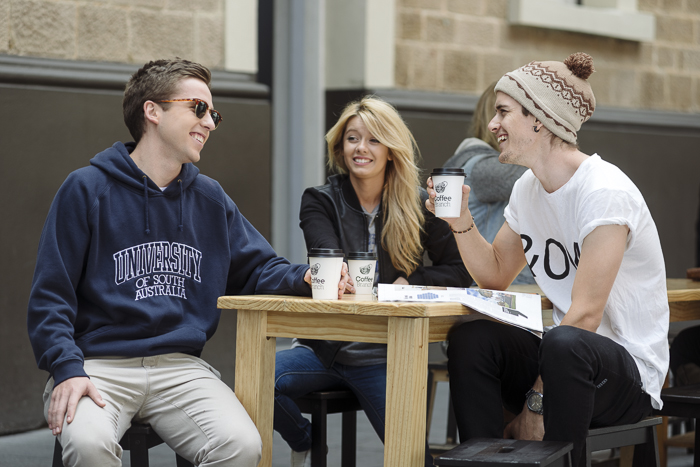 After students called out for branded UniSA college wear in 2013, we produced a clothing range that was designed and selected with help from our students. This official UniSA clothing is comfortable and good quality, designed specifically to reflect what the University and a student orientated style. You can choose from t-shirts, hoodies, vests and jackets.
The varsity range
Varsity button up jacket and adventure puffer vest on sale now.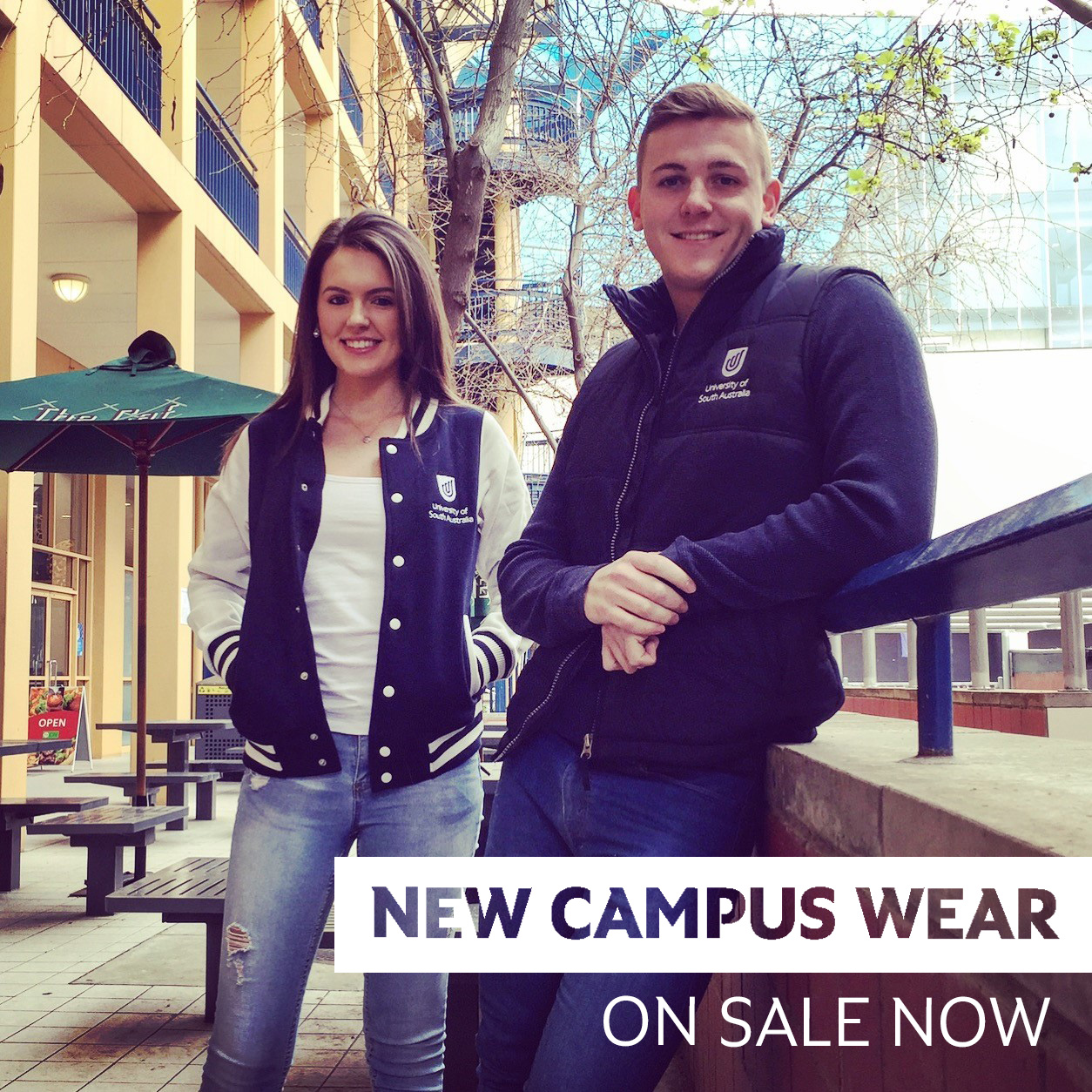 The hoodies
Click on the images to see larger versions.
The tees
Click on the images to see larger versions.
Buy your UniSA clothing
Hoodies, zip up hoodies and t-shirts are available on campus or online via the Co-Op. Visit one of the below Co-Op stores or go to the Co-Op online shop.
On campus:
Buy your UniSA wear at The Co-Op. If you study at Whyalla or Mount GAmbier please give The Co-Op a call.
Online:
Campus wear is available to purchase online via The Co-Op online shop. If you would like to buy other merchandise (e.g. mugs, hats, pens) you can visit the UniSA online shop.