Ms Julie Marker
&nbsp PRESENTING:
A consumer perspective on helping allied health achieve improvements in teaching, research, practice, services and policy.
How can consumers be involved in partnerships around healthcare policy, research, services, practice and teaching in meaningful, sustainable and mutually beneficial ways? "Partnering with consumers in healthcare governance, planning, design, measurement and evaluation"[1] is a requirement of the current Australian National Standards of Quality and Safety in Health Care. From 2019 "the need to partner with patients in their own care" will be added with a "focus on processes such as shared decision-making and involving patients in care planning".[1] However, there is an acknowledged gap in evidence: "Although consumer partnerships are becoming more embedded in the health system, there is not yet an agreed 'best practice' approach on how this should be done, and measurement and evaluation of partnerships has often been limited. ….. there is little information about the impact of these partnerships."[1]
From a personal and consumer-led organisational perspective, examples of 'partnerships with consumers' in practice will be explored, outlining some opportunities, challenges and implications
Reference
[1] Vital Signs 2017: The state of safety and quality in Australian Health Care https://www.safetyandquality.gov.au/wp-content/uploads/2017/10/Vital-Signs-2017.pdf (October 2017)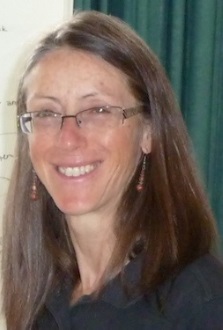 Julie Marker is a cancer survivor and active Executive Team leader of Cancer Voices, a consumer-led 100% volunteer advocacy group in South Australia (SA) and at the national level. Since 2007 she's had numerous informal 'research buddy' roles as well as formal ongoing consumer representative positions, including the national Psycho-Oncology Research Group PoCoG, Primary Care Collaborative Cancer Clinical Trials Group PC4, Australasian GastroIntestinal Trials Group AGITG, Cancer Data Monitoring Advisory Group for the Australian Institute of Health & Welfare AIHW, and South Australian Cancer Services advisory committee. Julie works hard to support, encourage and create opportunities for others to share their insights, 'lived experience' and to partner with researchers and services. Cancer Voices SA motto is 'Good systems, not just good luck!' with a focus on wellness, not just illness. 'Survivors as teachers' and weekly cycling and walking groups are novel 'advocacy in action' initiatives of Cancer Voices SA.