New Book by Centre Director, Professor Anthony Elliott
March 04 2019
The Culture of AI
T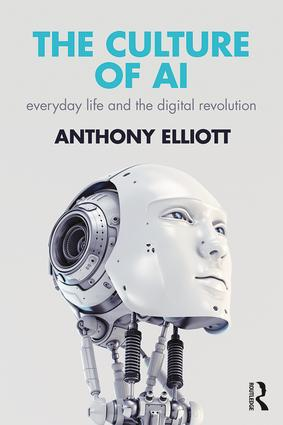 he Hawke EU Jean Monnet Centre of Excellence's Executive Director, Professor Anthony Elliott, has released a new book titled The Culture of AI: Everyday Life and the Digital Revolution.
In this ground-breaking book, Cambridge-trained sociologist Anthony Elliott argues that much of what passes for conventional wisdom about artificial intelligence is either ill-considered or plain wrong. The reason? The AI revolution is not so much about cyborgs and super-robots in the future, but rather massive changes in the here-and-now of everyday life.
In The Culture of AI, Elliott explores how intelligent machines, advanced robotics, accelerating automation, big data and the Internet of Everything impact upon day-to-day life and contemporary societies. With remarkable clarity and insight, Elliott's examination of the reordering of everyday life highlights the centrality of AI to everything we do – from receiving Amazon recommendations to requesting Uber, and from getting information from virtual personal assistants to talking with chatbots.
The rise of intelligent machines transforms the global economy and threatens jobs, but equally there are other major challenges to contemporary societies – although these challenges are unfolding in complex and uneven ways across the globe. The Culture of AI explores technological innovations from industrial robots to softbots, and from self-driving cars to military drones.
---
---
"Artificial Intelligence is an overused term which has been the subject of too many inflated claims. So we are lucky that in this book, Anthony Elliott expertly guides us through this thicket of hyperbole and out onto clearer ground. His emphasis on what software does - what Kaplan has called anthropic computing - and how it is transforming the mundanities of everyday life through a grab-bag of software is a welcome antidote to AI as a false idol which, at the same time, shows us where the opportunities and worries really are. A measured read which really takes the measure of AI."
Sir Nigel Thrift, Visiting Professor, Oxford and Tsinghua Universities