Staff and Student Exchange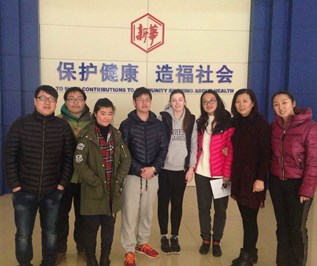 The Centre encourages staff and student exchange between two institutions. A number of research students have travelled to work in the collaborator laboratories. These visits are supported by joint research projects and other external scholarships.
University of South Australia has been highly successful in sending our Pharmaceutical Science students for placements in Shandong pharmaceutical companies under the New Colombo Plan. 19 of our students have visited Shandong University and Pharmaceutical companies in Shandong in last 4 years.
From a visiting student
Xuekun ZHANG
PhD candidate, School of Nursing, Shandong University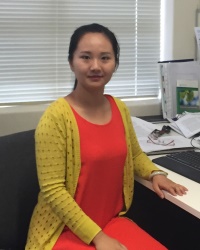 For 12 months from March 2015 I was a research intern with the Mental Health and Substance Use Research Group, School of Nursing and Midwifery, University of South Australia.
My supervisors are Professor Fenglan Lou in Shandong University and Profess Nicholas Procter in UniSA. During my year with UniSA, I had many excellent experiences. All the group members supported me- not only as an academic but also in day-to-day life as a researcher from China living in Australia. It was fantastic opportunity for me to both live and study in Adelaide.
With the help from Professor Nicholas Procter and his group, my ability to create scientific papers and improve English communication skills was a highlight.
The academic work I have done during my time at UniSA's Mental Health and Substance Use Research Group has enabled me to deepen knowledge and broaden my international perspectives in mental health care. In addition, Adelaide is a very beautiful city. If you get a chance to come here and study in UniSA, seize the opportunity - you will never regret it.