National Youth Week 2015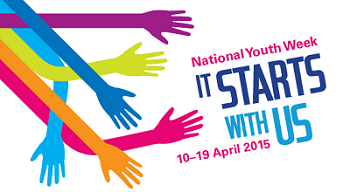 Celebrating National Youth
Week 2015 - 'It starts with us'

National Youth Week (NYW) is the largest celebration of young people in Australia. Thousands of young people aged 12-25 from across Australia are involved in NYW each year. This year, NYW is being held between 10-19 April.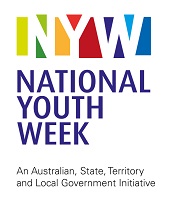 National Youth Week started in 2000 with the theme 'Count Me In' with young people taking part in over 1,000 events nation-wide, with music Ambassadors including Regurgitator, Frenzal Rhomb, Stella One Eleven and Something for Kate.
Today, it includes a group of Young Members who assist with the planning of NYW and represent each Australian state and territory, and are both Aboriginal and non-Aboriginal Australians.
National Youth Week also celebrates high-achieving young Australians in the National Youth Awards for outstanding achievements in 'Youth Leadership', 'Youth Culture and Diversity', 'Youth Employment', 'Youth Courage', 'Youth Health', 'Youth Safety' and 'Youth in Media'. For more information on the awards, please visit the link.