UniSA's Hawke Institute wins funding for European Union Centre
July 01 2014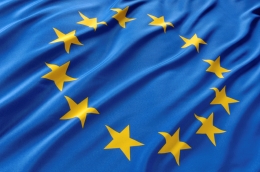 The University of South Australia's Hawke Research Institute has won a prestigious grant from the European Commission to establish a research centre focusing on the global challenges caused by the increasing displacement of people and communities in the 21st century.
The Hawke EU Centre for Mobilities, Migrations and Cultural Transformations will commence operations in July 2014, under the terms of a $1.5 million funding agreement in partnership with UniSA.
Acclaimed sociologist and literary theorist, UniSA's Associate Professor Jennifer Rutherford will be Director of the new Centre.
UniSA Vice Chancellor Professor David Lloyd says the Hawke Institute, as Australia's largest research centre in the social sciences, humanities and creative arts, is exceptionally well positioned to contribute to the EU's mission to deliver globally significant research and public outreach.
"This is an enormously important opportunity, afforded to only a very few quality institutions in this country, to carry out research with the potential to make a difference worldwide," Prof Lloyd says.
"One of the characteristics of this century is the mobility of people.
"On World Refugee Day this year the UN refugee agency reported that the number of refugees, asylum-seekers and internally displaced people worldwide has, for the first time in the post-World War II era, exceeded 50 million people.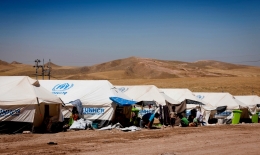 "The new Hawke EU Centre will examine migration, asylum and protection issues in an environment where war and conflict, climate events and global economics are acting as an ever-present catalyst for movement.
"They'll look at the issues not only from a human rights perspective but also research how these global movements impact on our sense of citizenship, culture, social cohesion, nationhood and ultimately peace and stability."
Director of UniSA's Hawke Research Institute Professor Anthony Elliott says the EU Centre win will spearhead invaluable collaborations.
"What is particularly exciting about being named an EU Centre is that it will allow us to bring to the fore some important collaborations across disciplines at UniSA, but also with key research partners around the world including the Trinity College Dublin Long Room Hub; the Glasgow Refugee, Asylum and Migration Network; the Normandie Maison de la Recherche en Sciences Humaines; and a range of other university research groups and with other EU Research Centres in our region," Prof Elliott says.
"This new EU Centre is a collaborative effort involving researchers across the Division of Arts, Education and Social Sciences. Professor Pal Ahluwalia will be leading a raft of public activities supported by the Bob Hawke Prime Ministerial Centre.
"The Hawke Institute is unique in Australia because it is committed not only to first-rate research and research that has impact but also to public political debate.
"This new EU Centre, under the direction of Assoc Prof Rutherford, will help drive our contribution at national and regional levels and now crucially, at a global level."
The Hawke Institute is now one of six EU Centres in Australia and New Zealand.
Further details:
The Hawke Research Institute is Australia's largest social science, humanities and creative arts institute. "The Hawke Research Institute", according to Lord Anthony Giddens from the UK Parliament, "is the most innovative body of its type in Australia and is now influencing policy-making debates all over the world".
Professor Anthony Elliott is Director of the Hawke Research Institute, where he is Research Professor of Sociology at the University of South Australia.
Associate Professor Jennifer Rutherford is Deputy Director of the Hawke Research Institute, where she is Associate Professor of Sociology and Literary Studies and the Director of the Hawke EU Centre for Mobilities, Migrations and Cultural Transformations.
Media contact: Michèle Nardelli office: 08 8302 0966 mobile: 0418 823 673 email: Michele.nardelli@unisa.edu.au