UniSA researcher asks: Is the price right?
July 22 2013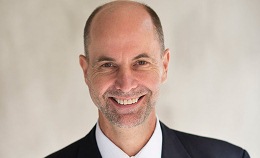 UniSA Associate Professor in Marketing John Dawes will uncover secrets behind pricing tactics and strategies when he delivers a Knowledge Works public lecture at City West campus tomorrow night.
Assoc Prof Dawes, a senior researcher at UniSA's Ehrenberg-Bass Institute for Marketing Science, will identify some tactics consumers should be aware of, and will discuss several cognitive traps that can give the impression a price is better than it actually is.
His lecture titled 'Is the price right?' will canvas some of the common ways in which prices are set and presented to consumers.
Assoc Prof Dawes says pricing is important to the seller, to strike a balance between how much they sell, and the profit margin on each sale.
"But pricing is also important to consumers, who do not always know if they are getting the best value for their hard earned money," he said.
"For example, research shows consumers underestimate their future usage of products such as mobile phones, broadband and credit cards. They are therefore vulnerable to steep fees for exceeding usage limits.
"Consumers should anticipate they will use these sorts of products more than they think and ensure they are not trapped into excess fees."
Assoc Prof Dawes says consumers are also prone to underestimate 'partitioned prices' where a price is presented in multiple parts such as the product itself, plus postage and handling.
"They should consider the full price in deciding value, not just a 'headline' price that does not include everything," he says.
His presentation will address whether companies should consider how their pricing strategy impacts on other stakeholders such as suppliers, using the recent supermarket milk price wars to illustrate this point.
Assoc Prof Dawes' key research interests lie in examining the effects of price and price changes and he regularly conducts research for industry clients in diverse fields.
His lecture is part of the Knowledge Works lecture series which shares the University's ground-breaking research with the South Australian community.
The 'Is the price right?' lecture will be held in the Allan Scott Auditorium, Hawke Building, City West campus, tomorrow night (Tuesday July 23) at 6pm. For more information go to www.unisa.edu.au/knowledgeworks
Media contact: Kelly Stone office 8302 0963 mobile 0417 861 832 email Kelly.stone@unisa.edu.au