UniSA honours former leaders
March 19 2014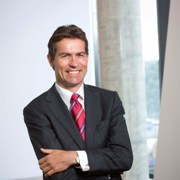 The University of South Australia is set to honour past Vice Chancellor Professor Peter Høj and retired Pro Vice Chancellor Professor Gerry Griffin at this week's graduation ceremonies where more than 5000 students will have their degrees conferred.
Prof Høj, now Vice Chancellor of the University of Queensland, will be awarded an honorary doctorate, while Prof Griffin will be made Emeritus Professor.
The awards honour their distinguished service to the University and the community.
UniSA's Vice Chancellor and President, Professor David Lloyd, says the honours recognize the fundamental role Prof Høj and Prof Griffin have each played in the evolution of the University.
"Peter made an indelible mark on the University during his five-year tenure as Vice Chancellor and President," Prof Lloyd says.
"Under his leadership, UniSA became one of Australia's most rapidly developing universities. For two consecutive years (2010-11), UniSA was the most improved Australian university in the QS World University Rankings – only five universities improved their position since 2009, and UniSA's ranking moved from 19 to 11 in Australia.
"In the inaugural Excellence in Research for Australia (ERA) evaluation in 2010, around 70 per cent of UniSA's assessed research was rated as world class or above, and in the ERA 2012 evaluation that number had increased to more than 86 per cent.
"Peter also led major improvements to UniSA infrastructure, outlining an investment program of more than $1 billion in physical and virtual infrastructure over the coming decade, including the Jeffrey Smart Building, the $90m learning centre building which will be launched in the next few months and will have its impressive plaza named in honour of Professor Høj.
"His passion for excellence is matched by a deep commitment to equity and social justice, illustrated at a personal level by substantial personal donations to UniSA scholarship schemes, as well as at an organisational level by the foundation of UniSA College, which provides education opportunities for people from all walks of life."
Prof Høj says he is delighted to be back at UniSA to share in a ceremony dedicated to new graduates, including graduates of the UniSA College.
"In any circumstances it would be a pleasure to receive this award from this wonderful institution, but being in the company of new graduates who have taken a diverse range of paths to reach this day makes it exceptionally special," Prof Høj says.
"It is their ceremony, and being a bit player is an honour in itself."
Prof Lloyd also congratulated Prof Gerry Griffin on his remarkable achievements as Pro Vice Chancellor of the Business School.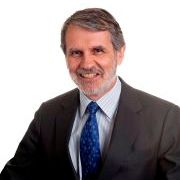 "Gerry was instrumental in winning EQUIS accreditation for the School which was re-accredited in 2007, 2010 and again this year for another three years," Prof Lloyd says.
"The accreditation reflects Gerry's commitment to developing an ethos in the Business School to raise quality, develop international perspectives and align its education to the needs of businesses and industries globally that continues today.
"Gerry oversaw a strategic restructuring of the Division in 2005 increasing the number of new, quality staff joining the Business School, as well as establishing a major research plan for the Division which led to increased research funding and a boost in published research in top journals.
"In 2008 he conceived, planned and initiated a new Law School which awarded its first graduates in March 2011.
"His success in the role of Pro Vice Chancellor was also recognised by a range of requests to contribute to the broader academic community, raising the profile of UniSA internationally."
Media Contact: Rachel Broadley office (08) 8302 0965 email rachel.broadley@unisa.edu.au or Michele Nardelli on 0418823673