Industry leader and academic to head UniSA Business School
May 31 2013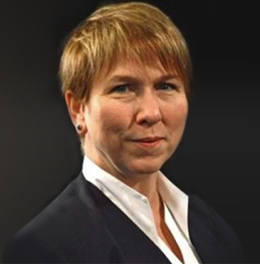 With a track record of delivering in both industry and university leadership, former Dean (Academic) of the Griffith Business School, Professor Marie Wilson, has been appointed as the new Pro Vice Chancellor of the University of South Australia's Business School.
Announcing the appointment UniSA Vice Chancellor Professor David Lloyd said he was delighted to welcome a leader with such a broad range of experience in both the corporate and academic worlds.
"Marie brings more than 20 years of experience in leadership in university business schools to the position but also a wealth of practical knowledge from her career in industry.
"She is a great example of the modern academic leader combining excellence in research and scholarship with significant achievement in private sector roles from CEO to Board memberships.
"I'm looking forward to working with her to continue to develop the UniSA Business School and its national and international reputation for excellence."
In accepting the role, Professor Wilson said, "I am excited to be joining the University of South Australia, and look forward to leading the Business School, and building on the world-class strengths of the Business School, Law School and University.
"It is a great opportunity to work with a new leadership team in a dynamic, high quality University.
"I am attracted by the vibrancy of the University, and the potential to make a real difference to the business and professional communities of South Australia."
Professor Wilson graduated from Florida State University in the late 1970s with a first degree in Science and followed that with a Master of Science in Rehabilitation and Neuroanatomy, working in vocational rehabilitation for several years in Florida.
She then completed a Master of Science in management and statistics at the University of Arizona before moving on to study Law at The University of Arizona College of Law and working as Legal Research Associate for a local law firm. During this period she was also working as an assistant professor in Science and Mathematics at the College of Ganado on the Navajo and Hopi lands of northern Arizona.
She completed a PhD in management and law at Arizona while working as Director, Corporate Compensation and Manager HR Development at NCR Corporation in Ohio. She was also an adjunct assistant professor in management and executive education at the University of Dayton during her tenure at NCR.
From 1991 to 2008 Prof Wilson was Managing Director of Wilson and Associates in New Zealand where she developed and delivered training and solutions for organisational development, strategic management and leadership to more than 50 New Zealand organisations and businesses, including the Ministry of Commerce, NZ Post, and the Bank of New Zealand.
In 1991 she also joined the University of Auckland Business School and was promoted to foundation Director of the Graduate School of Business in 1995 and Head of Department, Management and International Business in 2006. In her time there she secured more than $2 million in research funding and five teaching awards.
In 2009 she was appointed Academic Dean at Griffith University's Business School, where her responsibilities have including quality improvement, accreditation and performance excellence in teaching, research and industry engagement. She has published more than 30 refereed journal articles and five books and monographs along with eight book chapters.
Professor Wilson will take up her new role in August following the retirement of current PVC Business, Professor Gerry Griffin.
Media contact: Michèle Nardelli office (08) 8302 0966 mobile 0418 823 673 email michele.nardelli@unisa.edu.au