In or out: job exits of older workers
December 19 2014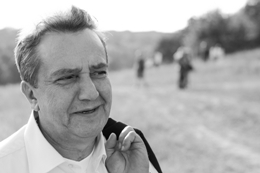 Older workers are no longer making a black and white decision on whether to retire or stay in the workforce.
Instead, they are retiring, un-retiring, taking a hiatus, or simply leaving a job they're dissatisfied with to look for a new one.
In a year when the Federal Government announced it would lift the retirement age to 70 by 2035, UniSA's Centre for Human Resource Management has completed a research study investigating the exit decisions of older workers – aged 45-plus – who left full-time employment.
And what it found is that older workers' job exit decisions are much more complex than a single stay-retire choice.
Lead researcher, Dr Sanjee Perera says the research identified three distinct job exit patterns – 'true' retirees, hiatus takers who were taking a break from the workforce but intended to return, and job changers who were disgruntled with their current job and were actively looking for another one.
Dr Perera says all of the true retirees considered whether they were financially secure enough to retire.
"For true retirees, work intensification – reflected in higher workloads, faster pace and greater responsibilities – influenced their decision," she says.
"Personal factors, such as health issues and age milestones, also played an important 'shock' role in the retirement decision.
"But overall, work intensification created an environment in which these workers began considering retirement. Shocks then accelerated this decision leading to their exit."
Dr Perera says finances were also important to the hiatus taker, but once again work intensification was an issue.
"When confronted with work intensification, hiatus takers requested workload reductions or flexible work arrangements. Negotiation failure acted as a shock, leading to hiatus takers reassessing their work options. Unlike true retirees, hiatus takers had financial situations that did not allow retirement, but did allow a hiatus," she says.
She says job changers showed quite different motivations, with their work issues being employer-specific.
"Job changers 'retired' from their organisations purely to escape issues at that organisation," she says.
"Some of these workers moved to other jobs, but others experienced significant periods before they were able to find other employment."
Dr Perera says for the majority of older workers, work intensification, and work and personal factors, drove decisions to exit the labour market.
"For most people, work intensification creates an undercurrent of dissatisfaction," Dr Perera says.
"However, for true retirees and hiatus takers, a shock event accelerates this dissatisfaction and causes an exit decision. This shock is not necessary for job changers, who are specifically focussed on the workplace itself and their desire to remove themselves from that work environment."
To be published in the Asia Pacific Journal of Human Resources, the research, titled: 'In or out: job exits of older workers', is backed by Australian Bureau of Statistics figures and previous research which show 38 per cent of Australian retirees eventually return to work, while 13 per cent intend to never retire.
Dr Perera's co-authors were Centre for Human Resource Management's Research Professor Carol Kulik and Dr Shruti Sardeshmukh.
The authors suggest that given the ageing population and skills shortages, organisations would be well advised to investigate ways of retaining and engaging older workers.
"We found it was primarily work intensification and work and personal decisions that drove exit decisions, meaning employers who offer flexible and supportive work practices may be able to retain their older workers," Dr Perera says.
The research can be read here.
Other research from Dr Perera can be accessed via UniSA Library here.
Contact for interview: Sanjee Perera office 8302 7755 email sanjee.perera@unisa.edu.au
Media contact: Kelly Stone office 8302 0963 mobile 0417 861 832 email Kelly.stone@unisa.edu.au