Young researchers given three minutes to explain their world
August 20 2018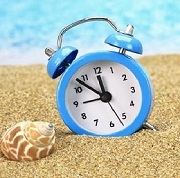 How difficult is it to sum up an 80,000-word university thesis in just three minutes? Eight UniSA PhD students are about to find out after making the grand final of the annual Three Minute Thesis (3MT) competition on Thursday 23 August.
This year's finalists will present a cross section of research, including some potential solutions to obesity and to clearing wine haze, exploring the link between home environments and children's cognitive development, and using social media posts to predict civil unrest.
Finalists will vie for a total of $5500 prizemoney, a place in the Asia-Pacific 3MT Final to be held in Queensland in September, and a People's Choice Award which is voted live on the night.
Veteran broadcaster Julia Lester will host the event at UniSA's Allan Scott Auditorium at 6pm this Thursday 23 August, in partnership with The Bob Hawke Prime Ministerial Centre.
Professor Pat Buckley, Dean of Graduate Studies, says "it's a tough, but rewarding, competition. Being able to have your research understood by everyone requires great communication, and that skill is critical for students' future work and career. I think the audience will really enjoy this celebration of the varied and excellent research being done by our candidates."
Details of this year's finalists and their topics are:
Stewart McDougall: Screening for an Invisible Disability;
Laura Hodgson: Fairbnb;
Joe O'Leary: Navigating Navigation Systems;
Kate Riggall: Growing Minds: A Fingerprint for Healthy Brain Development;
Nina Wilson: Fishy Fats are Friends in Pregnancy;
Brian Murphy: Making White Wine Crystal Clear;
Jeff Ansah: The Scientific Fortune Teller
Tahnee Dening: Our great big "dirty" problem;
UniSA's 2017 3MT winner, Dr Hannah Thomas, has used her $3000 prizemoney in the past 12 months to present her research (targeting diabetic wounds) at two major international conferences, as well as learning from other researchers in Edinburgh, Amsterdam and Helsinki.
"Winning the 3MT competition has helped me to keep an eye on the big picture – why we do what we do – instead of just thinking about how we do things," she says.
Media contact: Candy Gibson mobile 0434 605 142 email mailto:candy.gibson@unisa.edu.au