UniSA steps up again in THE world rankings
June 07 2018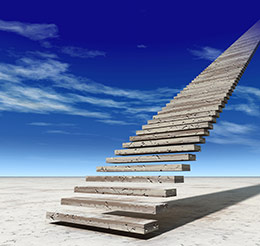 The University of South Australia continues to grow its reputation as one of the world's top 250 young universities, moving up six places in the Times Higher Education rankings to 26.
UniSA Vice Chancellor Professor David Lloyd says UniSA's performance in the prestigious world ranking of young universities has been on an upward trajectory for the past three years.
"As Australia's University of Enterprise, we have set our sights on institution-wide improvement – in the teaching and research we conduct locally and internationally, how we innovate and create, and how we engage with industry," Prof Lloyd says.
"The rankings reflect not only that we are meeting our improvement targets, but also that we are meeting our own promise to our students when we ask them to study with us, because they are evidence that we are one of the best young universities in the world."
Prof Lloyd says he is especially pleased that the THE rankings reflect UniSA's strong relationship with industry, where they show UniSA is a national leader in industry income support for research and collaboration.
"Looking forward, our goals are to continue to provide the best experience of university for our students, the best and most relevant degree programs and the best employment outcomes for our graduates," he says.
"We want to deliver that for our students by building even stronger relationships with business, industry and the professions, so that when they compete their degrees, our graduates are known for their edge, for being ready to adapt, innovate, lead change and succeed."
UniSA has continued to improve it's ranking in the world's top universities under 50 years old in both the THE and QS rankings (sitting at 26 in both rankings).
Today, UniSA graduates have the best employment outcomes in South Australia.
Media contact: Michèle Nardelli mobile 0418 823 673 email michele.nardelli@unisa.edu.au