Pain and cancer experts to tackle survivor pain
August 20 2018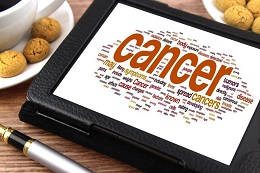 A renowned pain scientist at the University of South Australia, Professor Lorimer Moseley, is teaming up with cancer expert Professor Ian Olver to fast-track a long-awaited intervention for cancer survivors struggling with persistent pain.
Combining their respective expertise, Professors Moseley and Olver will lead an international research team to develop an online self-management tool for the estimated 40 per cent of cancer survivors who live with moderate to severe pain.
"Pain is one of the most debilitating long-term side-effects that cancer survivors face when they attempt to return to normal life after beating the disease," says Professor Moseley, who leads the Body in Mind research group at UniSA.
"It reduces overall quality of life, impacts relationships and the ability to return to work, and increases the risk of depression and isolation," he says. "But this is something I believe we can change."
Professor Moseley leads a large field of research in pain science that has contributed valuable knowledge in how to best help people manage persistent and chronic pain without medication. Now he is teaming up with Professor Olver, Director of UniSA's Cancer Research Institute, to help cancer survivors whose pain has largely been shrugged off as an unfortunate side-effect.
"When you consider that in Australia alone, more than one million people have survived cancer, the impact of pain on this community is staggering," says Professor Olver.
"Lorimer is internationally renowned for his work in pain science, so together I believe we can make a real difference for these people," he says.
In order to fast-track the project so cancer survivors can benefit sooner, the researchers will try their hand at crowdfunding.
The crowdfunding campaign aims to raise at least $30,000 to complete phase one of the project. This will include developing a prototype for an online multimedia tool that critically addresses the issues that are unique to cancer survivors. If the first phase crowdfunding goal is met, UniSA will raise the total by an additional 20 per cent.
Further investment will then be sought to take the project into its second phase of testing and fine-tuning the online tool before making it freely available to all cancer survivors to use.
"Crowdfunding to launch this project will allow us to get to our end goal faster," says Professor Moseley. "The faster we can get started, the sooner we can help one in three cancer survivors live a much happier, meaningful, and importantly, pain-free life."
To donate and stay connected to the campaign visit www.chuffed.org/project/reducing-pain-for-cancer-survivors.
Media contact: Candy Gibson mobile 0434 605 142 email mailto:candy.gibson@unisa.edu.au