UniSA recognises the power of its people
August 14 2017
Five dedicated University of South Australia academic and professional staff members will be recognised for their service to education when they receive university honours at this week's graduation ceremonies.
Former professors will be awarded an Emeritus title and professional staff will made a Fellow of the University.
UniSA Vice Chancellor, Professor David Lloyd, says the honorary titles acknowledge decades of outstanding contributions to UniSA.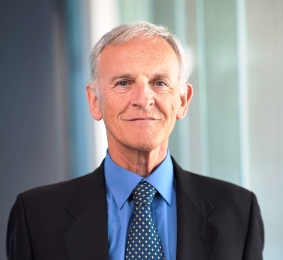 Emeritus Professor David Corkindale has been a leader in marketing and management at UniSA and a senior marketing scientist with its Ehrenberg-Bass Institute for Marketing Science.
During his career at UniSA, Prof Corkindale has held a number of roles including leading the marketing discipline, which culminated in the foundation of the School of Marketing and the Ehrenberg-Bass Institute for Marketing Science, now considered an international authority on marketing by many of the world's biggest brands.
He was part of the team that gained one of the first research grants to develop programs in marketing and exporting for small and midsized wineries – the seed of what was to become UniSA's global research leadership in wine marketing.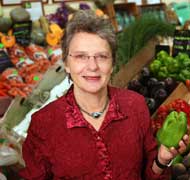 Emeritus Professor Kerin O'Dea, AO, will be recognised for her work in health research.
Former Director of the University's Sansom Institute for Health Research, and now Professor of Nutrition and Population Health at UniSA Centre of Population Health Research, Prof O'Dea has made major contributions to understanding the relationship between diet and chronic diseases, particularly Type 2 diabetes and cardiovascular disease.
She has spent many years researching diet and chronic disease in Indigenous Australians, and undertook novel research on the health impacts of traditional diet and lifestyle on Aboriginal people – discovering beneficial health impacts.
She has also been a strong advocate of the health benefits of following a Mediterranean diet, has warned of the risks of high sugar convenience foods and drinks and worked actively as a Board member of Outback Stores, to develop a better economic model for healthy food supply to remote Aboriginal communities.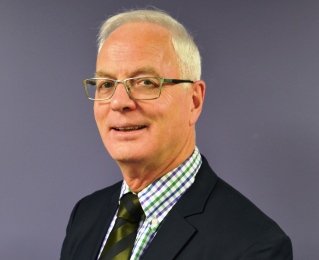 An international leader in adult and vocational education research and now an adjunct professor at UniSA, Emeritus Professor Roger Harris is co-leader of the Leadership, Teaching and Learning Research Group, one of the research clusters within the Centre for Research in Education, as well as being a member of the Professorial Group in the School of Education.
He was also director of the national consortium on vocational education and training research.
Prof Harris edited the Australian Journal of Adult Learning for almost 23 years, bringing the journal to international recognition and rating.
His 42-year career at UniSA in vocational teacher education and research focussed on training reform, workplace learning and professional development.
In 2008 his work was recognised with the inaugural award – VET Researcher of the Year – at the Australian Training Awards.
Retired Professor of Writing and Communication, Director of International programs in the School of Communication, International Studies and Languages, and Director of the Narratives of War Research group, Emeritus Professor Claire Woods led a teaching team to develop the successful BA (Professional Writing and Communication).
She was awarded the National Award as University Teacher of the Year in Arts and Humanities and the Prime Minister's Award as University Teacher of the Year in 2000.
Emeritus Professor Woods established UniSA's Narratives of War Research Group examining stories of war through interdisciplinary focus through literature, writing, film, theatre and music.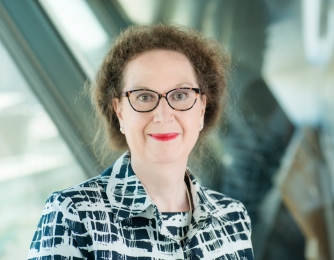 Recently retired Executive Director of Human Resources, Ruth Blenkiron, will also be acknowledged for her service to UniSA by being made a Fellow of the University.
One of her notable achievements has been to lead the establishment of a centralised recruitment service as the foundation for the creation of a culture of excellence at UniSA.
By building a whole-of-institution notion of preferred staff attributes – she worked tirelessly to progress the development of a culture of enterprise at UniSA.
Vice Chancellor Prof David Lloyd says the five staff recipients of awards at August graduations are each examples of how the contribution of individuals can make an enormous impact on a university.
"The quality of commitment of every individual - their dedication to excellence, their drive to discover more, to share knowledge – is what powers a great university like ours," Prof Lloyd says.
"This is our chance to acknowledge David, Kerin, Roger, Claire and Ruth and thank them for their outstanding work, their loyalty and their dedication to UniSA and our students and staff."
The awards will be presented across four graduation ceremonies on August 15 and 16.
More than 1500 students will graduate from UniSA at these ceremonies.

Media contact: Michèle Nardelli mobile 0418 823 673 email michele.nardelli@unisa.edu.au