UniSA's new focus on Korean language, culture and business
September 30 2016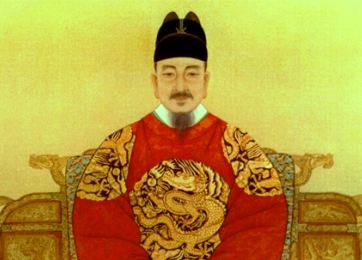 In a highly competitive field of applicants, the University of South Australia has been selected to establish a King Sejong Institute in Adelaide as a hub for Korean culture, business and language education.
UniSA was one of 40 applicants from 23 countries to bid for the foundation of a Korean studies hub under the program. Only nine applicants were successful and only one in Australia.
Announcing the success, UniSA Vice Chancellor Professor David Lloyd says the new Institute will build on already productive research and student exchange relationships with Korea and spearhead a local focus on the language and culture of what is one of the most innovative economies in the world today.
"We have given Korea a very high priority in our global engagement strategy as a country with great scientific and technological research and of growing importance in the Asia Pacific," Prof Lloyd says.
"We think it is vital that young Australians learn more about Korea and become proficient in Korean language and the King Sejong Institute will help UniSA to play a central role in making that happen.
"We are also keen to support Australian – and especially South Australian - companies to be better equipped to do business in Korea and this will be a special mission for the King Sejong Institute here at UniSA."
The King Sejong Institute will strengthen the work already undertaken within the UniSA Business School's Australian Centre for Asian Business, which is building research connections and undertaking research in relation to Korea, and through the Asia-Pacific Centre for Arts and Cultural Leadership, a collaboration with the Adelaide Festival Centre, which is establishing partnerships with performing and visual arts in Korea.
UniSA has already developed close ties with several Korean universities – Seoul National, Sogang and Chung-Ang Universities, the Korean Advanced Institute of Science and Technology, Sookmyung Women's University and the Seoul National University of Education and several UniSA students have studied in Korea under projects funded by the Australian Government's signature New Colombo Plan program.
"We are delighted to be a part of the global King Sejong Institute program and to start on this exciting path to support the development of Korean language proficiency in Australia and the development of a broader understanding of Korean culture both of which will enhance business and education links between our two nations," Prof Lloyd says.
Korean Ambassador to Australia His Excellency Kyoung-ha Woo says he is pleased to see the Institute established at a university that is so internationally engaged.
"I am delighted that the University of South Australia will host the Institute because I can see this is a university that values cultural engagement through language and through fruitful partnerships. I look forward to meeting the new students who will be studying the Korean language," Ambassador Woo says.
The Institutes honour Sejong, the fourth king of the Joseon Kingdom credited with the creation of the Korean alphabet.
Established in 2007 the King Sejong Institute program now has 143 institutes in 57 countries.
The agreement to establish the Kong Sejong Institute Adelaide at UniSA will be signed at a formal ceremony at UniSA on September 30 in the presence of the Korean Ambassador to Australia.
Media contact: Michèle Nardelli mobile: +61 418 823 673 email: michele.nardelli@unisa.edu.au