The top 10 ways to reduce crime without adding to the cost
April 11 2016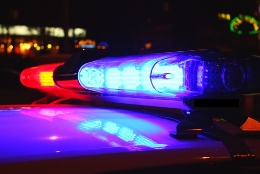 UniSA legal and criminological expert, Professor Rick Sarre is set to outline the top 10 initiatives aimed at reducing crime and disorder, without the need to spend additional funding on police and prisons, when he talks at a public forum in Whyalla this Thursday.
As President of the Australian and New Zealand Society of Criminology (ANZSOC), and Professor of Law and Criminal Justice in UniSA's School of Law, Prof Sarre will draw evidence on criminological research and recommendations in delivering his top 10.
In an article in The Conversation earlier this year Professor Sarre highlighted that a combination of factors, other than police strength, can predict crime trends including: education levels, employment levels, income levels, school-leaving rates, the number of families that regularly need crisis assistance, and the heterogeneity of a relevant population.
As to falling crime, Prof Sarre points to a variety of reasons as to why this is happening, including better economic conditions in the West in the last three decades, better-financed social services, greater emphasis on intelligence-led policing, more affordable home and business security, and even factors such as the removal of lead from petrol.
"Yet, for the most part, government 'law and order' promises are narrowly focused," Prof Sarre says.
"They are centred on lifting levels of intensive and intrusive policing ('we will put more police on the streets with zero tolerance for crime'), meting out heavier sentences ('we will rack 'em, pack 'em and stack 'em') and placing less discretion in the hands of those charged with the responsibility of delivering sentences ('we promise mandatory sentencing for those convicted of certain offences').
"So our expenditures on police and corrections are going steadily up, and, generally speaking, crime is going down, but there is little evidence that the former has led to the latter. From an economic as well as social perspective, it is an unsustainable situation."
Connecting these dots serves as a starting point for Professor Sarre's address in which he will outline his 'top ten' most workable law reform and justice initiatives that promise to reduce crime, and to stem the tide of violence and disorder in Australian society today.
"We spend more than $10 billion a year to pay for the police services that we have and almost $3.5 billion per year on corrections. Should we spend more, or less?" Professor Sarre asks.
The public forum will take place at Whyalla UniSA Campus in MB1- 05: Enter main building via eastern (Russell street) car park, from 7pm on April 14, with Q&A from 7.50pm.
Contact for interview: Professor Rick Sarre office (08) 8302 0889
Media contact: Will Venn office (08) 8302 0096 (mob) 0401 366 054 email will.venn@unisa.edu.au