Honouring the past with an eye firmly on Future Industries
July 26 2016
The University of South Australia has established four named Professorial Chairs at its Future Industries Institute (FII).
The named Chairs acknowledge and honour the contributions to scientific and research leadership of four acclaimed South Australians – Dr David Klingberg, Emeritus Laureate Professor John Ralston, Emeritus Professor Lloyd Sansom and Dr Barbara Hardy – who each in their way have contributed to the development of a culture of industry engagement with research.
UniSA Vice Chancellor, Professor David Lloyd says the Future Industries Institute at UniSA is helping to fire-up industry-relevant research in South Australia.
"FII represents a powerful research base that is firmly focussed on areas that have a high potential to support long-term profitable industries and game-changing innovations in this State," Prof Lloyd says.
"The creation of these named Chairs, honours people who have been a part of UniSA's story.
"In their own professional careers, they are leaders who have always worked to bring together business and industry with relevant research, understanding that it is that nexus that produces innovation and progress.
"All of them have broken new ground, taken new paths and contributed with a spirit of enterprise.
"In naming the Professorial Chairs in their honour, we embed their contribution into UniSA's history and culture."
Prof Lloyd says the named Professorial Chairs will lead the four research strands in the FII.
The new Chairs are:
The David Klingberg Chair in Energy and Advanced Manufacturing held by Prof Peter Murphy
The Lloyd Sansom Chair in Biomaterials Engineering and Nanomedicine held by Prof Nico Voelcker.
The John Ralston Chair in Minerals and Resources Engineering held by Prof David Giles
The Barbara Hardy Chair in Environmental Science and Engineering held by Prof Enzo Lombi

About the namesakes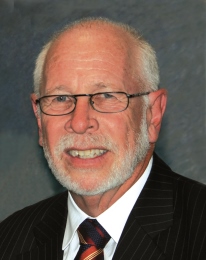 Chancellor of UniSA from 1999 to 2008, Dr David Klingberg AO is one of SA's most prominent business leaders.
A graduate in Civil Engineering from UniSA's antecedent, the SA Institute of Technology, Dr Klingberg's 34-year career in engineering includes extensive national and international experience. He was Managing Director of Kinhill Ltd from 1986 to 1998, where he played a major role in developing the small, Adelaide-based group into one of the largest and most successful firms of professional engineers in Australia and South East Asia.
He was appointed Chancellor at UniSA in 1998 and over the next decade, through his governance role, supported the new institutions rapid growth. During that period he also served as the inaugural Chair of the national Universities Chancellors' Council for three years.
Now a professional company director, Dr Klingberg is Chairman of Centrex Metals Limited and a director of E & A Limited and Codan Ltd. He has previously held the positions of Chairman of Barossa Infrastructure Limited and the South Australian Premier's Climate Change Council, and was a member of the boards of Snowy Hydro Limited and Invest in SA. He is a patron of the Cancer Council of South Australia and the St Andrew's Hospital Foundation.
He was awarded a Centenary medal for his services to civil and mining engineering and in 2008 was named Australian Professional Engineer of the Year.
In 2009 was made an Officer of the Order of Australia for his contributions to governance policy in the tertiary education sector and to commercial and economic development and infrastructure projects and in the same year he was made an Honorary Doctor of the University of South Australia.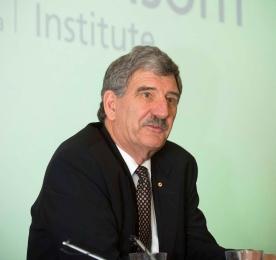 A distinguished educator, researcher and policy advisor, Emeritus Professor Lloyd Sansom AO is a leading light in Australian health and pharmacy.
His contribution was first recognised in 2004 when UniSA named the Sansom Institute in his honour, recognising an illustrious career that has spanned five decades.
Prof Sansom worked as a pharmacist after attaining his initial qualification in 1962 before moving on to PhD studies in biophysical chemistry and then embarking on an academic and research career.
He was Head of the School of Pharmacy and Medical Sciences at UniSA from 1995-2000.
With research interests in pharmokinetics, biopharmaceutics and the quality use of medicines, Prof Sansom has received more than 20 major grants and contributed to over 100 scientific publications.
He played a major role in the development of Australia's National Medicines Policy and has sat on numerous government and industry advisory groups - including the Pharmaceutical Benefits Advisory Committee, which he has chaired since 2001.
In 2002 he was made an Officer of the Order of Australia in recognition of his outstanding achievements and service to Australia and humanity at large.
Emeritus Prof Sansom was recently been awarded the Fred J Boyd Award 2014 from The Society of Hospital Pharmacists Australia, for distinguished contribution to the quality use of medicines.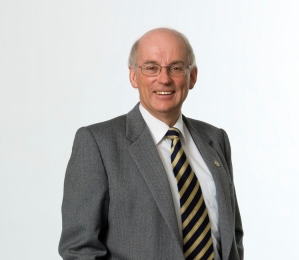 Founder of the Ian Wark Research Institute (The Wark™) and its Director for 18 years, Emeritus Laureate Professor John Ralston AO, is one of Australia's most prominent physical chemists.
He was the driving force behind the establishment of the Ian Wark Research Institute in 1994 and the designated Australian Research Council Special Research Centre for Particle and Material Interfaces.
He was the principal researcher who led the initiative to establish the Australian Mineral Science Research Institute in 2006, a world-leading virtual institute in particle science and engineering based at The Wark™.
Professor Ralston has also actively supervised more than 80 PhD research students. These students have gone on to establish successful careers in universities, industry and other research institutions around the world.
His contribution to the international scientific community is distinguished. The breakthroughs that have emanated from his research have led to significant, tangible improvements in the practice of minerals processing and particle and surface technology, delivering benefits for industry worldwide.
In 2008, Professor Ralston was made an Officer of the Order of Australia, and the previous year he was honoured as South Australian of the Year and also South Australian Scientist of the Year.
In 2009, he received the Australian Academy of Technological Sciences and Engineering Council's prestigious Clunies Ross Lifetime Achievement Award. He is also a Fellow of both the Australian Academy of Science, and the Australian Academy of Technological Sciences and Engineering.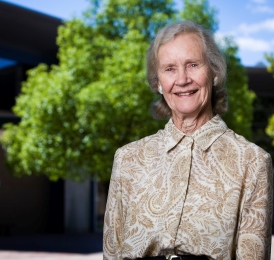 Much admired in the community, Dr Barbara Hardy has worked as a passionate advocate for the environment in a voluntary capacity since the early 1970s.
She has been a Commissioner of the Australian Heritage Commission, President of the National Parks Foundation of South Australia (now the Nature Foundation SA), Founding President of the Investigator Science and Technology Centre and Chairperson of the South Australian Landcare Committee amongst a number of other roles.
Appointed an Officer of the General Division of the Order of Australia (AO) in 1987, Dr Hardy was awarded the Advance Australia Award in 1991, the SA Great Award in 1992, the Institution of Engineers Medal in 1992 and the ABC Eureka Award for the Advancement of Science in 1994, and in 1996 was named South Australian Citizen of the Year.
She is now a Companion of the Institution of Engineers Australia and a Fellow of the Australian Institute of Energy where she is a member of the Hydrogen Division.
She has had a long and valued association with the University of South Australia. She was a founding board member of the Institute for Sustainable Systems and Technology from 2006 to 2009 when she then became patron of UniSA's Centre for Sustainable Urban Environments: The Barbara Hardy Centre.
In 2011 she became patron of UniSA's Barbara Hardy Institute. In recognition of her exemplary environmental and scientific work, Barbara was named Senior South Australian of the Year for 2014.
Media contact: Michèle Nardelli office +61 883020966 mob 0418823673 email michele.nardelli@unisa.edu.au