Famous faces are not the secret of charity fundraising success
April 01 2016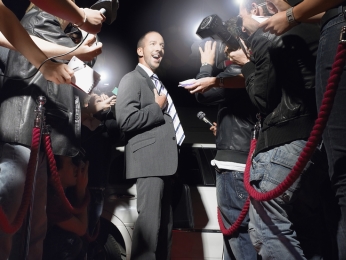 Charities should think long and hard before engaging celebrity endorsers, according to a new study.
UniSA PhD graduate Dr Janet Pretsell, who performed the study, has found that celebrity endorsement can have a negative effect.
"What I discovered in my research was Australians believe they are not motivated by the involvement of celebrities – in fact, more often than not, they say they are completely unmoved by them," she says.
"Famous people do not have, as one celebrity I interviewed put it, 'special powers to brainwash audiences' and their involvement cannot, in itself, raise funds for that organisation. In fact, a number of participating organisations reported that their most powerful ambassadors were 'ordinary' Australians with lived experiences that resonated with the target audience."
In her PhD thesis, entitled Wishing Upon a Star, Dr Pretsell shows that in response to emerging financial pressures and to support their fundraising initiatives, charities have been engaging celebrities as ambassadors in the hope they will encourage target audiences to donate.
"Among the many lessons the research revealed for Australian charities, one thing is clear – celebrity endorsement should be just one tool in the communications kit because there are limits to what it can deliver," she says.
Dr Pretsell also advises charities to be wary of using 'B-list' celebrities as ambassadors.
"During my research, focus groups overwhelmingly told me that the calibre of celebrity endorsers reflected the calibre of the organisation being endorsed and they associated endorsements from 'B-list' celebrities with 'B-list' charities," she says.
"They condemned 'B-list' celebrities as desperate to be noticed, devoid of talent and unworthy of recognition and, by extension, the organisations endorsed by those celebrities were considered less credible and worthy."
To maximise the effectiveness of celebrity endorsement, Dr Pretsell believes socially responsible causes and organisations need to prepare the ground long before approaching a prospective ambassador.
"The process should begin with self‑scrutiny so that the organisation in question develops a firm understanding of its own brand, appreciates how it is viewed by external audiences and is clear about what it hopes to achieve," she says.
"From there, an awareness of the full set of cultural meanings embodied by specific celebrities, how those celebrities are received by the target audience and the extent to which there is 'fit' between the endorser and the endorsed needs to be established."
Media contacts:
Katrina McLachlan office +61 883020961 mob 0414972537 email katrina.mclachlan@unisa.edu.au
Michèle Nardelli office +61 883020966 mob 0418823673 email michele.nardelli@unisa.edu.au