Cyber security in the face of hacking
August 10 2016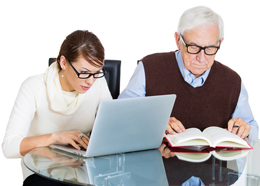 Digital innovation comes hand in hand with cyber security but how can businesses stay cyber-safe or know if they are at risk of being hacked?
University of South Australia Law Professor Rick Sarre has highlighted the importance of this issue in the wake of concerns regarding the Australian Bureau of Statistics online Census.
"Last night's Australian Bureau of Statistics' census hack is a clear reminder to all that cybercrime can affect any business," Professor Sarre says.
"The cleverly timed Distributed Denial of Service (DDOS) attack targeted the ABS Census website, overloading it to the point where it crashed.
"Statisticians from the ABS reported today that the Census had been targeted four times by hackers, resulting in a purposeful shutdown of the site in order to protect people's data.
"The ABS cyber security breach shows us how pertinent the need is for businesses to be cyber safe and with the Australian government's innovation policy at the forefront of political and business agendas, this need is more acute than ever.
"For business to securely embrace innovation they must be able to operate in a safe environment—and educating those most vulnerable to cybercrime is the key.
"Raising the awareness of businesses' vulnerabilities, installing crime prevention mechanisms, and backing these with strategies and support are just the start to thwarting cybercrime.
"For the ABS, yesterday's Census hack has come at a cost of more than $355,000 for load testing and licenses plus approximately $10 million with IBM to support the initiative.
"Cybercrime is clearly on the rise and in an article published in UniSA Business I consider the impact it can have on business and what can be done to help avoid or diffuse the situation."
The article can be accessed here: http://www.unisabusinessschool.edu.au/magazine/8/hacked/