Empowering poor communities
October 17 2012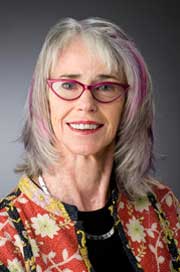 The global challenge of poverty reduction will be the focus of a lecture by former Supreme Court Judge Robyn Layton at the University of South Australia tonight.
The lecture, titled 'Empowering poor communities – good practices', is jointly presented by Amnesty International and UniSA's Bob Hawke Prime Ministerial Centre, to mark Anti-Poverty Week and the International Day for the Eradication of Poverty.
Justice Layton is currently working as the lead consultant for the Asian Development Bank on a poverty reduction project for women in the Philippines, Cambodia and Kazakhstan. She is also Adjunct Professor with UniSA's School of Law.
"Poverty reduction is a global challenge," Justice Layton says.
"It requires the combination of a country human rights-based framework which provides for inclusive economic growth, as well as consultative community-based strategies to ensure appropriate supports and services are provided to those in need. The theories are well-known, the constraints have been in the delivery."
Justice Layton says the tensions between the two, using international and Australian examples will be discussed as well as highlighting good practice examples.
Tonight's event will be held at UniSA's City West campus, in the Allan Scott Auditorium at the rear of the Hawke Building, 50-55 North Terrace, Adelaide, at 5.30pm for a 6pm start.
The event also includes an End the Cycle photographic exhibition, which has been co-ordinated for display by UniSA Public Relations students.
For more information go to www.hawkecentre.unisa.edu.au
Media contact: Kelly Stone office 8302 0963 mobile 0417 861 832 email Kelly.stone@unisa.edu.au