Experiential learning
Undergraduate engineering students at the School of Engineering participate in hands on design projects throughout their study. This provides them with an opportunity to develop links with industry and extend their skills, knowledge and practical experience in a specialised engineering field.
Such attachments and projects give students hands-on experience and connections to industry. Many of our graduates have found employment in organisations such as Tenix, DSTO, BAE Systems and SAAB Systems as a result of the experience and contacts they gain during their project.
Final year projects are also conducted within the School's research concentrations, familiarising students with modern research practices. Students also have the opportunity to display their projects at the Division's annual Final Year Student Showcase called the "Festival of Innovation".
Mechanical and Electrical Engineering Internships
In addition to the compulsory 12 week experience, mechanical and electrical engineering students may complete a full semester internship, building real-world work experience into their resumes before they leave university. Contact us for more information.
Formula SAE Competition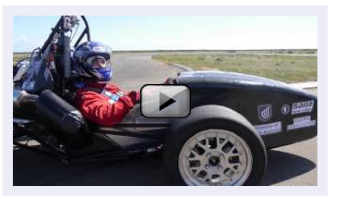 Formula SAE is an annual competition held in countries all over the world to test engineers ability to design, fabricate and test an automotive vehicle meeting specific guidelines and restrictions. Watch our mechanical engineering students testing their car.
Warman Design and Build Competition
University of South Australia engineering students have the opportunity to participate in the Warman Design and Build Competition. In its 27th year, this annual competition comprises of teams of students from Australian and New Zealand universities, who are asked to create a prototype machine to race an obstacle course against each other and the clock.
Paddle Pop Bridge Challenge
First year engineering students put theory to practice while participating in a group project designed to improve their design, teamwork, communication and time management skills. Students were tasked with designing and building a bridge consisting of only Popsicle sticks, PVA glue, and cotton twine that could withstand a hold a rolling weight of 15kg and a centre load of 50 kilograms.
Electrical Engineering Practical Projects
Third year engineering students at the University of South Australia gain practical knowledge in electrical engineering while participating in a group project. Students are tasked with building their own embedded systems based around the technology of geo-caching or heart rate monitors.
World's Longest Bike
UniSA's School of Engineering, in conjunction with Santos, have successfully designed and constructed the World's Longest Bike. Second year mechanical engineering students were set this design challenge as a class project in 2014. The final design was derived from the best contributions by students, and in conjunction with Santos engineers, the bike was constructed by local South Australian manufacturing company Weldrite.
On January 17 2015, the 42 meter big bike was assembled at Rundle Road, Adelaide as part of the Santos Tour Down Under, and after a bumpy start, was successfully ridden 100 meters to break the previous Guinness World Record set in 2011 in the Netherlands of 35.79 meters.