Mechanical weed seed termination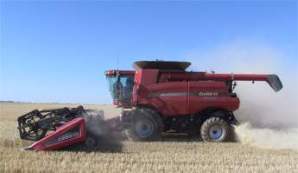 The aim of the project is to develop and improve mechanical systems that devitalise weed and volunteer crop seeds at harvest as part of an integrated weed management strategy for long term control of weeds and herbicide resistance. This mechanical control of weed and crop seed germinability at harvest will reduce cropping system reliance on herbicide usage and lessen the extent of herbicide resistance as well as pest and disease carry-over risks via green bridge.
&nbsp Project Funding
This project's Grains Research and Development Council (GRDC) funding for three years (2010-2013) has been extended further (2013-2015).
For further information, please contact John Fielke.