Physical hydraulic model studies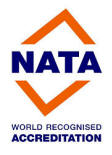 The Australian Flow Management Group (AFMG) can be engaged to conduct hydraulic modelling of systems or components.
This can be an effective risk mitigation tool for large hydraulic projects. The relatively small input cost of the modelling can save the major cost of having to modify a substantial piece of infrastructure after construction. Further, data obtained from running flow scenarios can be used to optimise other components in a connected network.
Examples of hydraulic model testing conducted by the AFMG include:
Further information
For a quotation or further information on hydraulic modelling please email AFMGenquiries@unisa.edu.au