Scholarships
A number of Scholarships are offered to help support students admitted into the Southern Hemisphere Space Studies Program. You can find more information about the available scholarships below.
Sir Ross and Sir Keith Smith Fund Scholarships
Scholarships sponsored by the Government of South Australia
For more information, please contact inquiries.sh-ssp@isunet.edu.
---
2019 Scholarship Information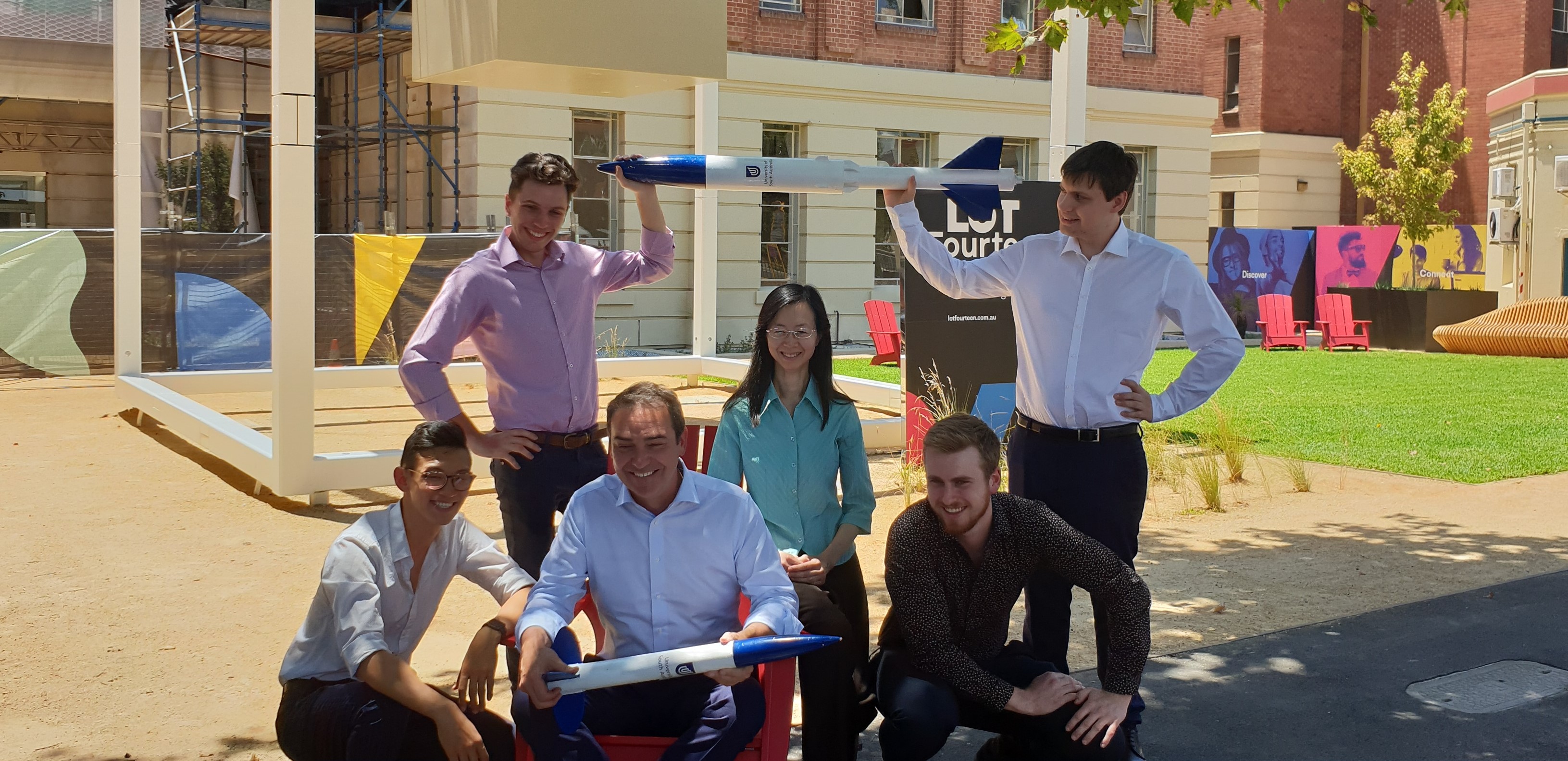 SHSSP 2019 Scholarship Winners with Premier Steven Marshall at Lot Fourteen.
Winners: Thien Nguyen, Eamon Lawson, Dr Thi Phong-Cac Nguyen, Kyle Faulkner, and Max Wayne.
Please Note: Scholarships for the 2019 program have now closed. Information regarding scholarships for the 2020 program can be found above.