International Congress for Occupational Health and Work Organisation and Psychosocial Factors
September 17 - 19 September 2014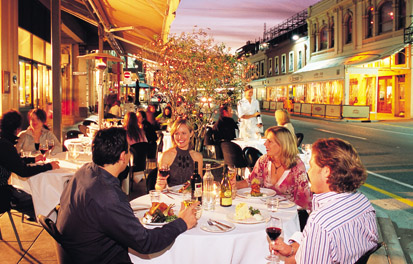 Location
Adelaide, South Australia


International Congress
Worker health: A basic human right for all
The University of South Australia is excited to host the 2014 Congress of the International Commission on Occupational Health – Work Organisation and Psychosocial Factors
REGISTER FOR 2014 ICOH - WOPS CONFERENCE
UniSA's Asia Pacific Centre for Work Health and Safety, previously known as Centre for Applied Psychology Research, is hosting the International Commission on Occupational Health's annual congress. The congress will discuss Worker health: A basic human right for all, and will feature leading International and Australian experts.
Event details:
Date: 17 - 19 September 2014
Length: 3 days
Venue: Adelaide, South Australia
Key congress speakers
The congress will include both keynote speakers and workshops, allowing for wide-spread discussion and debate on the topic of worker health and wellbeing.
Professor Robert Karasek, Departmentof Work Environment, University of Massachusetts Lowell, USA and Professor, Work and Organizational Psychology, Institute for Psychology, copenhagen University, Denmark
Professor Norito Kawakami, Department of Mental Health, Graduate School of Medicine, University of Tokyo
Associate Professor Stavroula Leka, Institute of Work, Health & Organisations, University of Nottingham
Professor Sharon Parker, Winthrop Professor, Business School, University of Western Australia
Scientific Committee
Click here to view the Scientific Committee.
State of the art address
Associate Professor Joan Benach, Associate Professor of Public Health and Occupational Health in the Department of Political and Social Sciences) at the Pompeu Fabra University Barcelona
Congress program
The congress will explore a number of themes including:
Psychosocial factors at work and their relationship with productivity and health
Psychosocial research in developing countries
Integrative and interdisciplinary approaches
Prevention and interventions for workers at risk
'Hot topics' such as workplace bullying, sickness absence, aging workforce
Organisational factors that promote wellbeing
Managing workers with chronic health disorders and mental health issues
Focus on industries/occupations at risk e.g. health workers
Worker health: From research to practice.
Conference Committee
Maureen Dollard, Chair Conference
Michelle Tuckey, Chair Scientific Committee
Tessa Bailey, Chair Organising Committee
Tony Winefield, Chair Social Committee
Mirela Garaplija, Finance
Chloe Lidiard, Marketing
Aditya Jain, Committee Member
Sharron Skelly, Committee Member
Karen O'Brien, Committee Member
About Adelaide
Adelaide is the beautiful capital of South Australia, with stunning beaches, award-winning wine and unique national landscapes like the Flinders Rangers and Kangaroo Island. You can also explore more than 700 restaurants, cafés and pubs, serving food from around the world.
South Australia is also the home of sixteen wine regions and more than 200 cellar doors, which are all within an hour's drive of the city.
Adelaide is also listed at number nine on Lonely Planet's 2014 Top Cities of the World. Read more
Contact us
Ms Tessa Bailey
Organising Committee Chair