Supporting Girls in STEM
Strategy
The broader strategy of the University is to encourage STEM careers and to support girls to pursue them. STEM Girls is a focused initiative to achieve this goal.
STEM opportunities are provided to secondary students through UniSA Connect Programs.
These include:
Computer Science Unplugged Year 6 to 9
Maths Year 9 girls
Maths Experience Year 10
Maths Experience Year 11
Science Booster Year 12
ConocoPhillips Science Experience Year 10
Beyond STEM Girls
STEM Girls have the opportunity to stay connected with each other, the University, partner industries and professionals as they progress to Year 12 and beyond.
Year 12 opportunities for STEM Girls include:
Invitation to a University sponsored International Women's Day Breakfast. Girls will listen to accomplished female speakers, reconnect with each other and with the STEM Girls Champion.
Invitation to The Three Minute Thesis (3MT®) which is a national competition celebrating the research undertaken by PhD candidates. Competing for a chance to represent the University of South Australia at the Asia-Pacific 3MT® Final, PhD candidates communicate their research using 1 slide, and non-technical language in 3 minutes.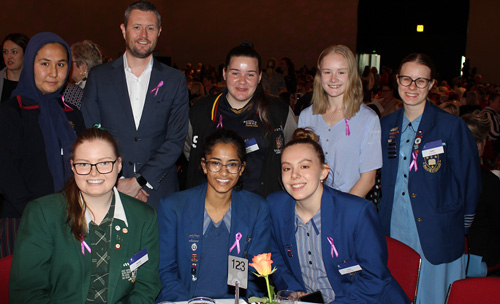 Photo: Professor David Lloyd with the 2018 STEM Girls who were our invited guests at the 2019 International Women's Day Breakfast held at Adelaide Convention Centre
On to University
UniSA's Women in STEM club is a proactive group which organises social functions, professional and personal development workshops and generally provides a supportive environment for undergraduate women studying STEM related programs.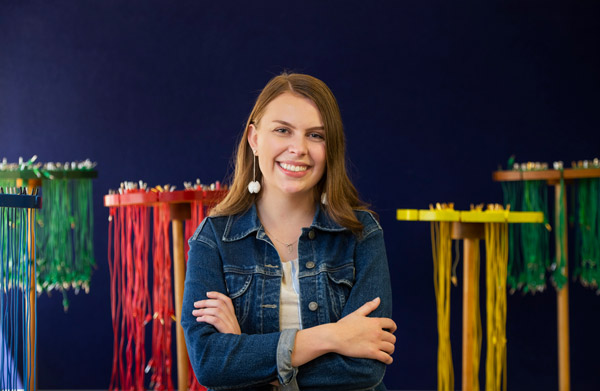 Photo: Franke was a member of the inaugural 2015 STEM Girls cohort and is now studying a Bachelor of Engineering (Honours) (Electrical and Mechatronic) at the University of South Australia