Education and Design Living Laboratories Study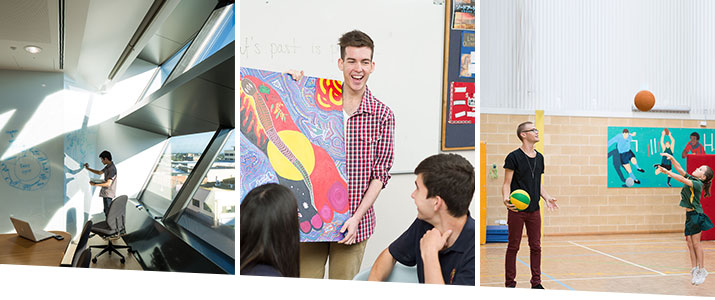 UniSA Magill Education Precinct
UniSA's goal to revolutionise the education of educators is taking shape in the plan for a new education precinct at the University's Magill campus.
At the heart of this development is the spirit of collaboration which defines the University of Enterprise. In partnership with the Government of South Australia and representatives from the school sector UniSA will consolidate its education offerings to support the foundation of birth to year 12 education on campus.
The resulting education precinct will be a 'living laboratory' where school children and teachers, university students and teacher educators work and learn together.
Education and Design Living Laboratories Study
As plans for the precinct take shape, researchers from across the Division of Education, Arts and Social Sciences are working to realise the unique opportunities offered for best practice teaching and learning. Expertise has been drawn from fields as diverse as education and digital media, psychology and design to identify the innovations that will most benefit this community of practice.
With a vision that parallels that of the established model of teaching hospitals, the research team will study successful examples of education living laboratories, and 'demonstration schools' around the world. They will draw on learning analytics and new insights in cognitive development to identify how the success of existing models can be translated to the Magill precinct.
Key areas of investigation

Our key areas of investigation are:

Find out more

Our Researchers

Our Researchers are a multidisciplinary group from across the Division of Education, Arts and Social Sciences, with advisory members from Strategic Planning.

Find out more

Case Studies

As our research progresses, we are publishing case studies, including collaborations with external parties, that showcase innovative ideas and designs.

Find out more