Our people
Professor Ina Bornkessel-Schlesewsky
Centre Director
My research primarily focuses on the Cognitive Neuroscience of Language. I am interested in developing neurobiologically plausible models of language and the brain, i.e. models that respect current knowledge about brain structure and function rather than being based primarily on linguistic or cognitive considerations. A further hallmark of my research is that I am passionate about linguistic diversity as a key to understanding the neurobiology of language. My research aims to illuminate basic mechanisms of information processing and how they are implemented by the brain.
Dr Mark Kohler
Deputy Director
I research the role of sleep in memory and the impact of sleep disruption on cognitive performance across development. I have a background in polysomnography and psychometric testing. You can read more about my research.
Professor Matthias Schlesewsky

My research focuses on the development of a model of language that is neurobiologically plausible, i.e. that respects basic design principles of the human brain such as hierarchical organisation of different processing streams (dorsal vs. ventral) or separable but internally unified computational properties for each of these streams. In addition to this biological perspective, model development is inspired by the idea that language universals, which can be identified within and across the languages of the world, are informative for our understanding of the neurobiology of language. Additionally, I am also interested in The Neurobiology of Reading and Language and Ageing.
My research focuses on medical and health sciences, clinical sciences, education, engineering, human movement and sports sciene. My work investigates the processing of tactile and painful stimuli in the context of multisensory integration and body representation. In particular, I use the Mirage box to perform bodily illusions in order to investigate self-localisation as in some painful conditions the organisation of peripersonal space has been found to be extremely relevant.
My research interests lie at the intersections between data science, electronic engineering and neuroscience. My research expertise encompasses (i) machine learning applied to computer vision, autonomous decision making, and sequence recognition; and (ii) the computational and mathematical modeling of noise and random variability in nonlinear and complex systems, with applications in neuroscience and biomedical engineering.
Dr. Maarten Immink

My research focuses on the neurocognitive processes that underlie skilled movement learning and performance. Part of this research aims to further our understanding for how training can be structured so as to enhance motor learning outcomes. I also investigate approaches to enhancing the individual's capacity for motor skill learning and performance through mental training techniques including meditation.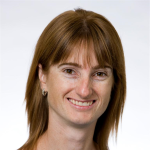 Dr. Gabrielle Todd

I am a neuroscientist that specialises in neural control of movement in humans. I lead the Neurophysiology of Human Movement Group and two large multidisciplinary teams of researchers that are investigating early motor signs in Parkinson's disease and the long-lasting effects of methamphetamine on movement.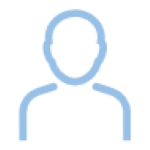 Prof. Ning Gu

I have researched in the broad areas of Architectural Computing and Design Cognition, including topics such as Computational Design Analysis; Generative and Parametric Design Systems; Computer-supported Collaborative Design; Virtual Environments; Building Information Modelling; Intercultural Design and Communication; and Protocol Studies on designers' behaviour and cognition.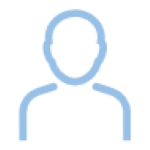 Prof. Bruce Thomas

My research focuses on wearable computers, virtual reality, augmented reality and graphical user interfaces.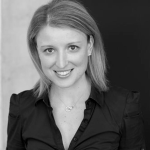 Prof. Magdalena Nenycz-Thiel

My main areas of expertise are (1) Buying behaviour and brand equity of Private Label Brands; (2) Category growth drivers; (3) Measurement and management of physical availability for brands and (4) On-line buying and shopping behaviour. She has published in international journals such as the Journal of Business Research, Journal of Advertising Research and Journal of Marketing Management.
PhD Candidates:
Browse our doctoral candidates.