News and Events
Click one of the centres below to view the latest News and Events
Asia Pacific Centre for Work Health and Safety
Behaviour - Brain - Body Research Centre

Centre for Cognitive Systems Neuroscience
Conservation Psychology and Applied Animal Behaviour Research Group
National Enterprise for Rural Community Wellbeing Research Group

International Association For University Health and Wellbeing
Webinar series:
"Physical activity: the impact of social norms and its relationship to academic achievement during the transition to university"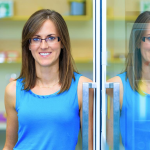 By Guest Speaker: Dr Alyson Crozier
Program Director Exercise and Sport Science Portfolio, School of Health Sciences, University of South Australia
Webinar recording available here
---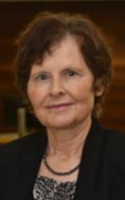 Webinar: "The 5Ps approach to improving the transition, retention and success of university students"
By Guest Speaker: Professor Denise Wood AM, Research Chair and Director of the Centre for Regional Advancement of Learning, Equity, Access and Participation at CQ University
Webinar recording available here
---
New app supports a plan to cope and a strategy for suicide prevention
October 03 2017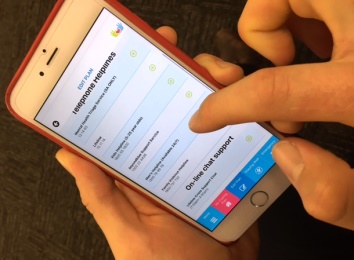 The University of South Australia has released a new mobile application designed to help people cope with stress on a day-to-day basis.

The new app, 'My Coping Plan,' developed by UniSA Senior Lecturer Dr Helen Stallman, allows users to create, store and update a personalised coping plan on their mobile device.
Dr Stallman says the benefit of the new app is that it allows people to stick to a personalised coping plan.
"We all cope. However, in times of stress, anxiety or distress, it can be difficult to think clearly or make healthy decisions," Dr Stallman says.
---
Feeling Overwhelmed by Stress?
thedesk is an online program that can help you develop strategies to manage stress, anxiety and depression symptoms so that you can perform at your peak. The program is available at https://www.thedesk.org.au
Registration is free.
Asia Pacific Centre for Work Health and Safety
Creating a climate of psychological safety in the workplace.
By Nicola Davies on 29 Aug 2017 in Mental health, Stress, Occupational Health, Wellbeing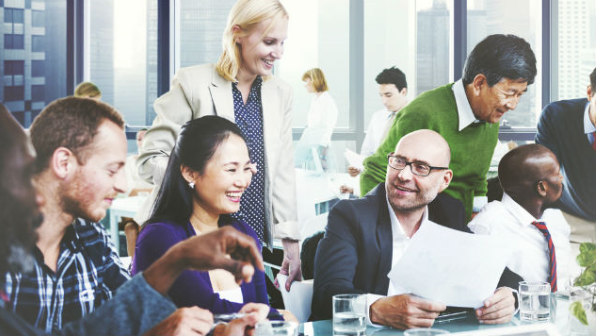 Psychological safety in the workplace is important for a healthy corporate culture, and can help boost mental health and profit. Dr Nicola Davies talks to Professor Maureen Dollard, an expert in the field, about how to create the right climate.
Professor Maureen Dollard, director and head of the Asia Pacific Centre for Work Health and Safety (a World Health Organisation Collaborating Centre), says a psychological safety climate (PSC) is the "organisational climate for worker psychological health and safety that reflects a management balance of productivity and worker health concerns."
PSC is about guidelines, methods and other practices that seek to protect a wage earner's overall well-being...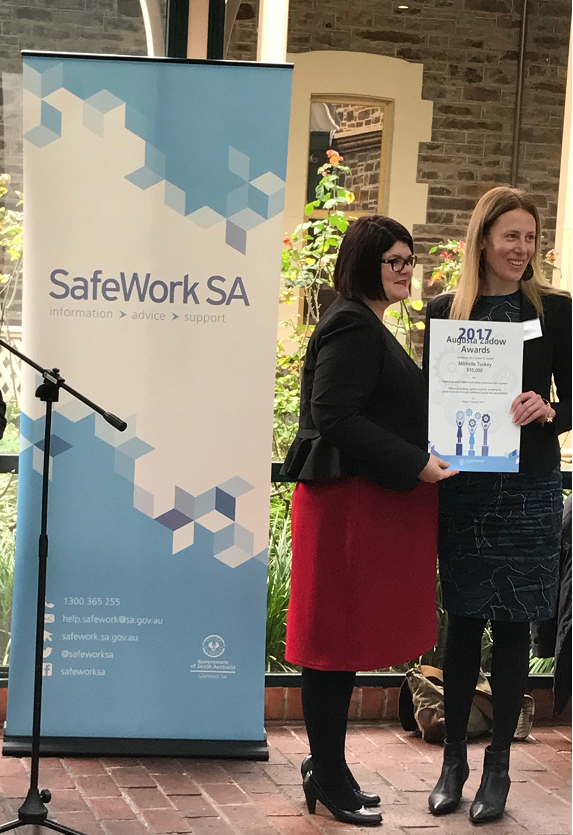 Associate Professor Michelle Tuckey won an Augusta Zadow Award from SafeWork SA

Congratulations to Associate Professor Muchelle Tuckey who won a Safework SA Augusta Zadow award for her project:
Project Title: "Reducing bullying against women working in South Australia through evidence based research assessment
---
Dr Wes McTernan wins Tony Winefield Phd Thesis Prize
Congratulations to Dr Wesley McTernan for winning the 2016 Tony Winefield PhD Thesis Prize in Psychology.
Thesis title: "A long way from home: Investigation of work stress and remoteness in the mining industry"
The Tony Winefield PhD Thesis Prize in Psychology is awarded for the best PhD thesis in the discipline of psychology in the School of Psychology, Social Work and Social Policy.
---
International Research Collaboration Award
At this year EASS Academic Excellence Awards, APC-WHS was awarded with the International Research Collaboration Award for the Asia Pacific Academy for Psychosocial Factors at Work.
Team members: Prof Maureen Dollard, A/Prof Akihito Shimazu, A/Prof Michelle Tuckey, Tessa Bailey, Mikaela Owen, Dr Wes McTernan, Annabelle Neall, Prof Christian Dormann, Ali Afsharian, Harry Becher, David Duong, Dr Sarven McLinton, Rachael Potter, Prof Tony Winefield, Amy Zadow
Behaviour - Brain - Body Research Centre

2 Day Workshop:
Conducting Clinical Research - Essential GCP Training for New Coordinators and Researchers
Thursday 4th - Friday 5th October 2018
Presented by: ARCS Australia.
---

Seminar: Cognitive Training in older adults at risk of dementia
Presented by Guest Speakers: Dr Alex Bahar-Fuchs & Dr Amit Lampit, University of Melbourne.
---
Charlotte Gupta (PhD candidate) was interviewed at the Centre for Sleep Research last week on 14th March 2017 on ABC's BTN show about 'why we sleep'. Click here to watch full video
---
Dr Siobhan Banks talks about investigating the effectiveness of a 'split sleep schedule' for shift workers, in UniSA's Talking Papers series celebrating research achievements across the University.
Listen to the interview here
---
Are we getting enough sleep? Click to watch
Dr Siobhan Banks joined Insight on Tuesday 10th May 2016.
We spend about one third of our lives sleeping. There's no other activity we engage in more, and it's as critical to our health as food and water. Put simply, our cognitive abilities deteriorate without sleep.
---
Neuroscientists' work offers hope for people living with dementia
by Candy Gibson
Two UniSA researchers are hopeful of major breakthroughs in preventing and treating dementia, the second leading cause of death in Australia.


Dr Hannah Keage wearing an EC cap to measure brain activity (used to predict delirium risk in older people) and Dr Tobias Loetscher wearing tracking glasses (used to see how people with dementia focus on certain subjects).
Cognitive neuroscientists Dr Hannah Keage and Dr Tobias Loetscher have been collectively awarded $1.4 million by the Federal Government as part of plans to urgently scale up dementia research.
Dr Keage and Dr Loetscher will use their NHMRC Fellowship funds to investigate the link between visual impairments and dementia, and strategies to help those at higher risk of developing dementia because of cardiovascular disease.
Over the next four years the researchers – who are based in UniSA's Cognitive Ageing and Impairment Neurosciences (CAIN) Lab at the Magill campus – will undertake a number of studies to tackle several issues related to dementia. Dementia is the single greatest cause of disability in Australians aged 65 years or older........ Read more>


Click here to watch: Dementia and heart surgery: how are they linked?
---
9 News Adelaide - In a world-first study, Adelaide neuroscientists are exploring ways to stop patients with heart disease developing dementia.
Cognitive neuroscientists Dr Tobias Loetscher and Dr Hannah Keage appeared on Channel 9 News tonight, here in Adelaide! They discussed their new NHMRC Dementia Research Leadership Fellowships, worth nearly $1.5 million. And of course, we are a big team, so thanks to everyone at CAIN for getting these ideas off the ground! An exciting four years ahead! Watch the news item here
---

Dr Ashleigh Smith, from the School of Health Sciences at Unisa discusses vascularcontributions to dementia and the CAIN neurovascular coupling project on FIVEAA
Click here to listen to Dr Ashleigh Smith's interview on FIVEAA Talking Adelaide on 5June 2016.
Centre for Cognitive Systems Neuroscience

49th Annual Conference
10th to 12th December 2018
The University of South Australia is hosting the 49th annual Conference of the Australian Linguistic Society from Monday 10 to Wednesday 12 December 2018.
Click here for further information about the conference.
For inquiries regarding the conference, please send an email to the organising team at the University of South Australia: conf@als.asn.au
---

Seminar: 'Insights into Human Cognition from Intracranial Recording'
Presented by Guest Speaker: Robert T. Knight, M.D. Professor of Neuroscience and Psychology, Helen Wills Neuroscience Institute and Department of Psychology University of California, Berkeley
Centre for Social Change
Centre Book Launch: 'Water and Rural communities: Local Politics, Meaning and Place'
On Friday 9 December, 2016, A/Prof Lia Bryant with A/Prof Jodie George launched their new book entitled ''Water and rural communities: Local politics, meaning and place'.
The overall theme of this book concerns the multiplicity and complexities of discursive constructions of water in Western economies in relation to irrigation communities. The authors argue that the politics of place is given meaning in relation to local knowledges and within multiple and multiscalar institutional frameworks involved with the social, physical, economic and political practices associated with water. They are particularly concerned with water at the local level, including how it is exchanged, managed and given meaning.
---
Congratulations to Amy Parkes from the Centre for Social Change who was presented a NAIDOC Community Service Award for her collaborative work with Indigenous mothers and the 'Grannies Group' as part of her PhD research. Well done!
---
2016 JAC Conference in Curitiba, Brazil
Professor Bernard Guerin recently gave both an invited opening address at the 2016 JAC Conference in Curitiba, Brazil, entitled "New Thinking about Mental Health in a Contextual Perspective"; and an invited talk with Marcela Ortolan in São Carlos, Brazil, entitled "Analysing Domestic Violence Behaviours in their Contexts: Violence as a Continuation of Social Strategies by other Means" ("Violência Doméstica: Analisando os contextos dos comportamentos envolvidos"). The photograph is of Professor Bernard Guerin being presented with a Brazilian Capybara after his invited opening address in Curitiba.
---
Doctoral student Leonnie Blumson's study investigating women'sexperiences of farm inheritance was reported in the Stockjournal, Thursday 21st July, 2016.
Read more about Leonnie's project
---
Doctoral Scholar Gipsy Hosking is awarded the 2016 University of South Australia Vice Chancellor and Presidents Scholarship. This prestigious scholarship acknowledges and supports the university's outstanding PhD candidates.
---
Social Work in a Globalised world, Emergentquestions, Practices and Methods

Associate Professor Lia Bryant gave a keynote presentation entitled 'Critical, creative and reflexive methods for social research and professional development', at the one day symposium Social Work in a Globalised world, Emergent questions, Practices and Methods held in Sweden at the Linköping University. The symposium was organised by adjunct Associate Professor Mona Livholts. Photographed here from left to right: Professor Jeff Hearn, A/Prof Mona Livholts, A/Prof Lia Bryant.
---
Centre Book Launch: 'Subversive Action: Extralegal Practices for Social Justice'
On Tuesday 15th March, 2016, Dr Nilan Yu's co-edited book with Deema Mandell entitled 'Subversive Action: Extralegal Practices for Social Justice' was launched by Associate Professor Lia Bryant at the Centre for Social Change.
---
The Centre for Social Change welcomed visiting scholar, Adjunct A/Prof Mona Livholts from Linkopping University, Sweden. A/Prof. Mona Livholts delivered a seminar on "Emergent Writing Methodologies" and a workshop on Memory Work. Photographed here from Left to Right: Dr Carole Zufferey, doctoral scholars: Terry Taylor, Amy Parkes, Gipsy Hosking, Lyndon Gordon; Dr Bridget Garnham, A/Prof Mona Livholts.
National Enterprise for Rural Community Wellbeing Research Group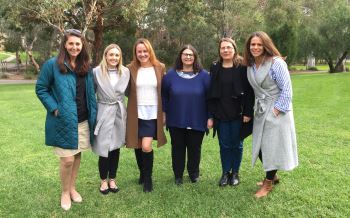 The Advisory Board for the National Enterprise for Rural Community Wellbeing, Research Group.
---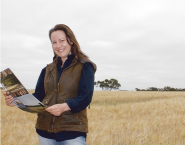 Locals become pin ups for mental health:
Yorke Peninsula Country Times reports on Research Fellow Dr Bridget Garnham's initiative producing a calendar featuring local farmers and their mental health stories. Read more>
---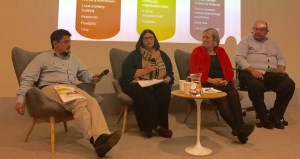 Director A/Professor Lia Bryant was invited to give a keynote address at RMIT, Melbourne, Friday 19th October, 2018 on 'Place-Based Approaches to Farmer Suicide Prevention.'
Conservation Psychology and Applied Animal Behaviour Research Group
Cat personality explained: understanding the Feline Five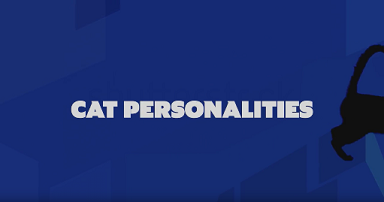 Dr Carla Litchfield together with one of her honours students Gillian Quinton, is a co-author, have published an article about The Feline Five published in PLOS ONE.
Litchfield, C.A., Quinton, G., Tindle, H., Chiera, B., Kikillus, K.H., and Roetman, P. (2017). The 'Feline Five': An Exploration of Personality in Pet Cats (Felis catus). PLOS ONE. doi: 10.1371/journal.pone.0183455
To accompany this publication is a short video about cat personality Click here to watch full video
For more information about the Cat Tracker project and The Discovery Circle visit the wesite at: http://www.discoverycircle.org.au/cat-personality/
---
Rwanda Discovery Escorted From Adelaide by Dr Carla Litchfield- Hurry limited spots left
Departing from Adelaide, discover the culture and various wildlife, in this emerging scenic country with 17 days of exploring. Visit with Mountain Gorillas along with other primates, birds, elephant, buffalo, giraffe and many more. Spend time in the Democratic Republic of the Congo and visit the Eastern Lowland Gorillas. Places are limited so get in quick.
Rwanda is diverse as it is friendly and this tour is hosted by Dr Carla Litchfield, a specialist in the field of animal behaviour to enrich this experience.
If you love culture, scenery, wildlife and want to know more about them in their natural habitat, then this is a must do tour! Find out more