Research Events
RESEARCH COMMERCIALISATION
WORKSHOP

"raising awareness around research commercialisation"
As part of the Division of EASS Talking Research series, the school of Psychology, Social Work and Social Policy is hosting the Research Commercialisation workshop. The workshop aims to raise awareness around research commercialisation – what it means and how to get there.
We have brought together a group of speakers from various fields of expertise who will share with us their practical experiences in order to help us to map our own Research Strategies towards commercialisation.
Speakers:
Dr Stephen Rodda, CEO: UniSA Ventures Pty Ltd.

Stephen has a successful track record in Australia, the US and Europe for attracting funding, publications in peer reviewed journals and has personally generated patentable innovations for commercialisation. He has been involved in technology commercialisation at every stage of the process including the implementation of technology development and intellectual property (IP) strategies, capital raisings and has performed executive management roles in early stage companies.

Dr Ross McLennan, Director: Research and Innovation Services

Ross has considerable international experience in setting up successful teams and enterprises in broad fields of research – in particular, in bringing together the expertise and needs of academia, healthcare providers and funding partners


Professor Fiona Arney, Co-Director: Australian Centre for Child Protection

Fiona is Co-Director of a self-funded National Research Centre named the ACCP. She takes a collaborative approach to research and policy support, often supporting organisations to implement action research methods which require ongoing collaboration between researchers and key personnel in the organisation to make real-time, evidence-informed improvements to programs.
Dr Stephanie Agius, Partner Engagement Manager: Division of Education Arts and Social Sciences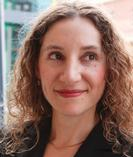 Stephanie brings a diverse range of skills and experiences in the areas of business development and relationship management within the higher education sector.
Dr Jeff Holman, Guest Speaker, Partner of Madderns

There will be a Q & A session following the speakers and we welcome any questions for discussion by emailing them to pswresearch@unisa.edu.au.
Friday 6 July 2018

1pm – 4.30pm

C Building, Room C1-34,
Magill Campus