Cancer research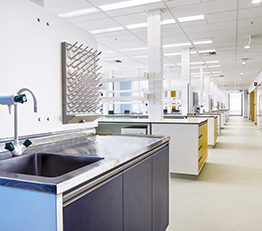 Strategically aligned with cancer, one of the six research themes of the University, the University of South Australia Cancer Research Institute underpins our commitment to reducing the burden of cancer and its progression.
The name represents the inspiring research which is undertaken by teams of leading cancer researchers, and supports a collaborative and holistic approach to research about the prevention, diagnosis and impact of cancer, as well as its treatment on physical, psychosocial/spiritual and economic wellbeing.
The building is home to the University of South Australia Cancer Research Institute (UniSA CRI) and the Centre for Cancer Biology, creating a significant concentration of cancer research to focus and accelerate breakthroughs.
UniSA CRI comprises the Centre for Cancer Diagnostics and Therapeutics, Australian Centre for Precision Health, and Centre for Translational Cancer Research, as well as a number of affiliate researchers.
You can support cancer research by providing the resources to explore new ideas and develop new personalised means of preventing and treating cancer. When you give today, 100% of your tax-deductible donation will go directly to the researchers.