Sport at Pridham Hall
Pridham Hall will be the home to a range of social sport competitions including: men's and women's social basketball and mixed and women's netball.
Many of our UniSA Sport clubs will also call Pridham Hall home, with competition-level facilities offering the perfect space for training and competing.
For information on Pridham Hall gym and swimming pool memberships visit the UniSA Sport Pridham Hall gym webpage.

Sports clubs at Pridham Hall
Pridham Hall's new rock climbing wall will give our rock climbing club everything they need to further develop their skills, preparing them as they take on different climbs on local outdoor days and interstate club trips.
Our Hoops Good basketball club play across all levels including social domestic competitions through to youth and senior District leagues.
Playing socially and in intervarsity competitions, the UniSA Table Tennis club brings together students, alumni and the general public in a friendly and fun environment.
Playing a number of times a week, the UniSA Badminton Club brings together both beginners and advanced players to compete and have fun. The club offers intra-club tournaments and the opportunity to play in SA Challenge.

Part of the Oceana Aikido Kyongi Renmei, with links to the Brisbane Chuo and Honbu dojo in Osaka, Japan, UniSA's Shodokan Aikido club trains members in this form of Japanese martial arts. Beginners welcome.
Weekly trainings teach members how to utilise the 67 throwing techniques, 29 groundwork techniques, 7 specialised holds, 10 arm locks and 12 choking techniques of Judo – a great way to stay fit and learn self-defence.
Members have the opportunity to participate in Judo competitions at the UniSport Nationals, SA Challenge and National and International competitions.
Volleyball at UniSA is open to beginners and advanced, and is a great way to stay fit. The club train a couple of times a week and there is opportunity to compete in local and national competitions including teams in the State League competition, SA Challenge Beach Volleyball and UniSport Nationals.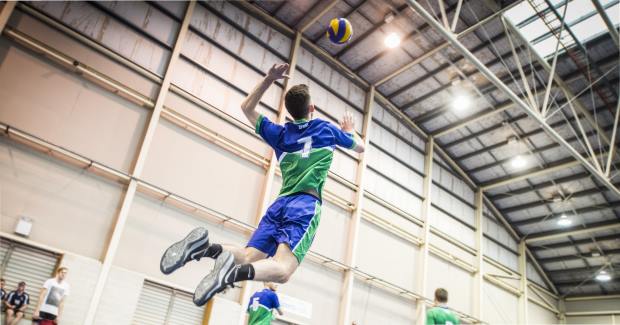 With a focus on Chung Do Kwan Taekwondo, members can learn this form of Korean martial arts that uses the hands and feet for self-defence. Taekwondo helps strengthen both the body and mind to help improve mental discipline. Members have the opportunity to compete at UniSport Nationals.
Members learn about Japanese fencing, using bamboo swords and protective armour, strengthening their techniques in drawing and sheathing the sword, applying proper cuts, blocking, sword maintenance and more. The UniSport Nationals provides students from the club the opportunity to compete nationally.
Lacrosse – the fastest game on two feet! The UniSA Lacrosse Club welcomes new and experienced players, regardless of local club affiliation. The club takes part in social and university competitions, such as SA Challenge and iLax (post season social competition).
For more information about sport at UniSA or to join a club, visit the UniSA Sport webpage.