Introducing Pridham Hall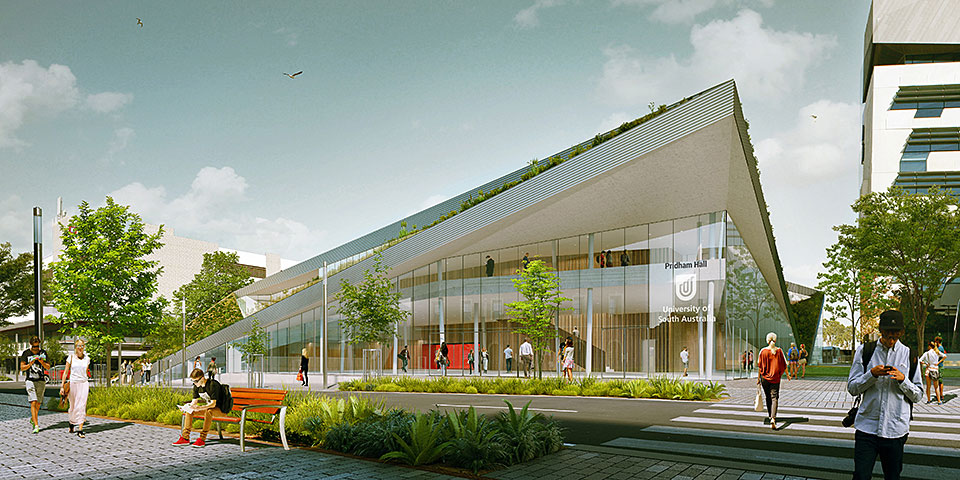 "I've always believed that it is important for people with the capacity to contribute to the broader Australian community do so generously and encourage others to do the same." Andrew Pridham

A $5 million gift from one of South Australia's most successful sons, Andrew Pridham and The Pridham Foundation, will see sport and education take centre stage in UniSA's great hall now under construction at City West campus.
In honour of his generous gift, the hall will be named Pridham Hall.
A UniSA graduate in property resource management, Andrew Pridham has forged a highly successful international career as an investment banker in Sydney, Singapore, London and New York.
His other great passion, sport and in particular Australian Rules Football, has seen him serve as Director since 2002 and Chairman since 2013 of one of the AFL's most successful clubs over the past two decades – The Sydney Swans.
Planned as a state-of-the-art facility that will encourage physical activity and become a place to celebrate education achievement, Pridham Hall will feature a sports complex, a swimming pool, and facilities for graduations, exams and corporate and cultural events.
The Hall will be a significant part of the student experience and offer important sport and fitness services to the entire local community, including the new Health Precinct opening on North Terrace.

Recognising the importance of the Pridham philanthropic gift, the state Government has awarded $1m for two perpetual scholarships at UniSA - the Elite Athletes International Excellence Scholarship for athletes competing at the highest level in their field, and the Adam Goodes Michael O'Loughlin, GO Aboriginal Sporting Excellence Scholarship for Aboriginal students interested in studying a sports and health science degree program.
Andrew Pridham
Andrew Pridham has achieved many a young man's dream, building a high-profile and successful career while combining this with his passion for AFL at the elite level.
Andrew studied Property Resource Management at UniSA, graduating in 1988, but "through happenstance" found himself in investment banking, specialising in property. His rise was meteoric. Following his appointment by global investment bank UBS as Managing Director and Head of Investment Banking Australasia before turning 30, he later filled senior positions for UBS based in London and Singapore before returning to Australia where he later became Executive Chairman of Investment Banking at JPMorgan.
A leading investment banker, he is today Chief Executive Officer of New York headquartered global investment bank Moelis & Company. However, to many in the wider community he is better known as Chairman of the high-flying Sydney Swans.
Andrew joined the Board in 2002 and his timing was perfect, as it so often has been. Sydney broke the AFL's longest premiership drought with its famous victory in 2005, and has played in five of the past 12 grand finals, winning two Premierships.
Andrew's philanthropic gift is the largest single donation by a private individual in the history of the University.
"I am very pleased to be able to support UniSA in this way and I strongly encourage others to do so." Andrew Pridham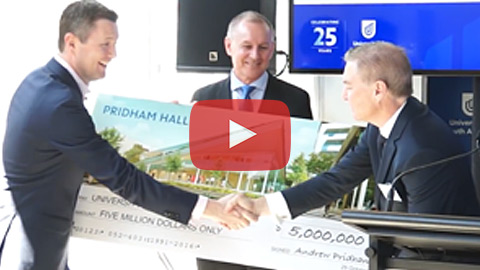 UniSA's Pridham Hall Launch
The Pridham Foundation, which administers the philanthropic giving by the family of UniSA graduate Andrew Pridham, has presented a $5 million gift to the University of South Australia to support its great hall.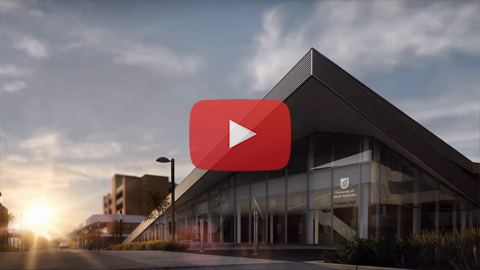 Fly through
Get a feel for what Pridham Hall will be like once built, as we take you on a fly through of the building.