The Co-op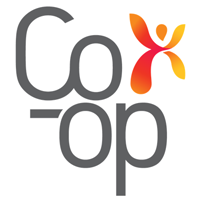 Co-op stores provide students and faculty with a welcoming store environment, now offering a wider product range than ever before. Along with textbooks, stationery, tech and gifts, you will now find an exclusive range of uni apparel and convenience products including snacks and drinks.
The Co-op Product Offering
Textbooks
Stationery
Tech
Gifts
Travel accessories
General books
Games
Uni gear and apparel
Snacks & drinks
General convenience
Textbook Range:
The Co-op's 2018 textbook offering reflects the books listed on the UniSA website. If you would like to discuss any other titles, please go to our website www.coop.com.au/textlist/manager and complete the form.