Study Social Work or Ageing and Disability Services at UniSA
5 June 2019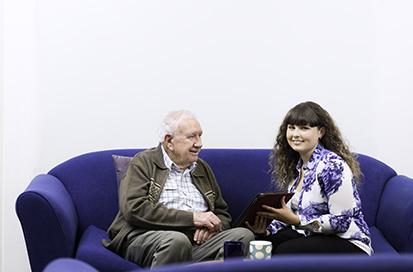 Location
Level 1 Foyer, Amy Wheaton (H) Building
Magill Campus

UniSA can help you start your Social Work or Ageing and Disability Services journey this July.
We invite you to our on-campus Social Work and Ageing and Disability Services midyear info session.
Come and learn more about these degrees, our facilities and the student experiences on offer. Find out why we're No.1 in SA for Humanities, Culture and Social Sciences*. Attend our Magill Campus to see first-hand what uni life is like and get all your questions answered.
At this event you can:
• Meet Program Directors who will teach you
• Network with professionals in the field and other school representatives
• See a social work studio in action
• Tour our campus
• Hear from current and past students
• Attend presentations on the programs at 5.30pm and 6.30pm (repeat)
Event Details

Date: Wednesday 5 June 2019
Time: Drop in anytime between 5.00pm - 7.00pm.
Presentations at 5.30pm and 6.30pm (repeat)
Location: Level 1 Foyer, Amy Wheaton (H) Building, Magill Campus
Register your interest

Recommended parking is around the oval,
just off St Bernards Rd Download Parking Map (1MB).
For more parking details see UniSA Parking

Check out our facebook event.
*QILT: Graduate Outcomes Survey and Course Experience Questionnaire 2016-18 – Overall Satisfaction and Teaching Quality Indicators (Undergraduate). Public SA-founded universities only.
Register