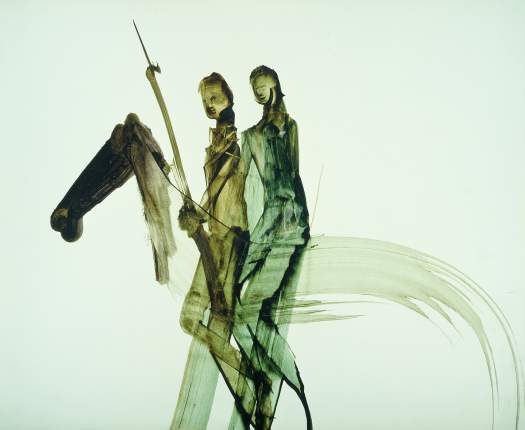 Sidney Nolan: the Gallipoli series
20 April – 01 June 2012
Sidney Nolan (1917–1992) was one of Australia's most complex, innovative and prolific artists. In 1978 Nolan presented the Gallipoli series (as it subsequently became known) to the Australian War Memorial. These 252 drawings and paintings, completed over a twenty-year period, were donated by Nolan in memory of his brother Raymond, a soldier who died in a tragic accident just before the end of the Second World War. Gallipoli was a theme to which Nolan constantly returned throughout his artistic career.
Sidney Nolan: the Gallipoli series showcases a selection of these works, which constitute both a personal and public lament, commemorating not just the death of Nolan's brother but a campaign that had cost so many Australian lives. Nolan's Gallipoli series invokes the experience of 60,000 Australian soldiers who endured the horrors of the First World War campaign. For at least two decades Nolan attempted to exorcise his thoughts and feelings by continually revisiting the tragic theme of Gallipoli in his painting.
The exhibition, comprising a selection of some sixty works from the collection of the Australian War Memorial, offers a rare opportunity for visitors to experience these striking and iconic works. The launch of Sidney Nolan: the Gallipoli series at the Samstag Museum coincides with ANZAC Day 2012.
Media release (PDF file, 340kb) (opens in a new window)

Education resource (PDF file, 1.8mb) (opens in a new window)