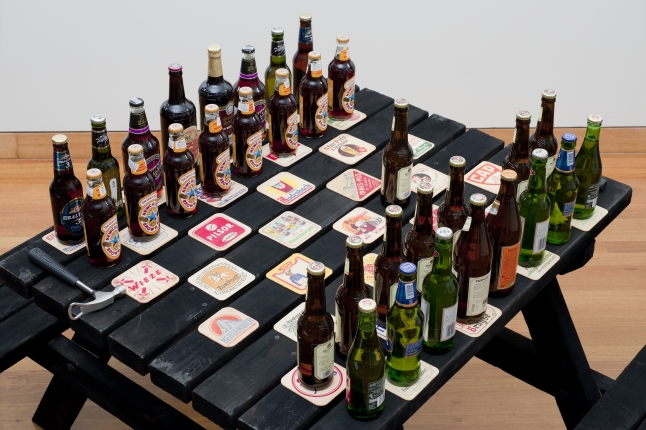 Your Move: Australian artists play chess
14 October – 16 December 2011
"From my close contact with artists and chess players I have come to the personal conclusion that while all artists are not chess players, all chess players are artists." Marcel Duchamp
Inspired by the international exhibition The Art of Chess, Bendigo Art Gallery has commissioned thirteen of Australia's leading artists to respond to the notion of the game of chess.
Your Move features artists Benjamin Armstrong, Lionel Bawden, Sebastian Di Mauro, Michael Doolan, Emily Floyd, Claire Healy & Sean Cordeiro, Robert Jacks, Danie Mellor, Kate Rohde, Caroline Rothwell, Sally Smart and Ken Yonetani who have responded to the commission in entirely different ways, and the ideas and issues adopted in their works relate to a diverse range of current social, political and environmental concerns.
The exhibition will intrigue not only chess enthusiasts, but also followers of contemporary art. Your Move illustrates that in the 21st century, chess has lost none of its inspirational power.
"Chess is thought to have originated in India or Persia around the seventh century and since this time has maintained its prominence and popularity worldwide. During the early Middle Ages, chess became a source of inspiration and fascination for artists and writers alike and has continued to do so over the last 700 years…" Tansy Curtin, curator, Bendigo Art Gallery, from the Your Move exhibition catalogue.
Education resource (PDF file, 3.9mb) (opens in a new window)
Media release (PDF file, 3.4mb) (opens in a new window)
Your Move on SA Life (video) (opens in a new window)