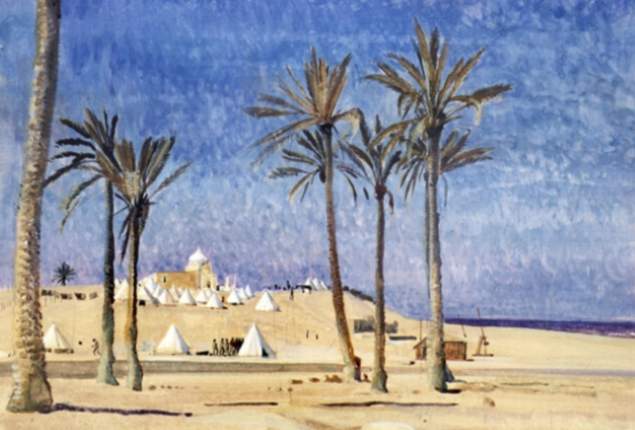 George Lambert: Gallipoli and Palestine landscapes
11 November 2009 – 29 January 2010
George Lambert (1873-1930) was for a time one of Australia's most influential artists, and his celebrated work as a war artist with the Australian Light Horse Brigade in Palestine, earned him great success and wide respect.
This important exhibition drawn from the Australian War Memorial collection, traces Lambert's work through his first journey to Palestine and the Sinai in 1918. It includes paintings that he completed during the Australian Historical Mission to Gallipoli, in 1919.
The exhibition opens on Remembrance Day.
Media release (PDF file, 399kb) (opens in a new window)