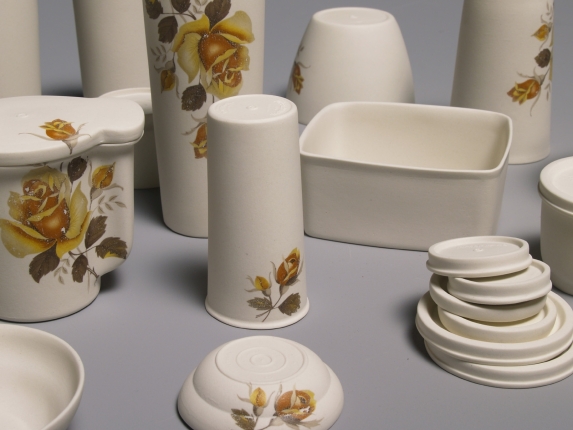 Primavera 07
18 April – 06 June 2008
Primavera 07 focuses on the idea of form and features works of art by Patrick Doherty (WA), Honor Freeman (SA/NSW), Briele Hansen (VIC), Anthony Johnson (NSW/TAS), Justine Khamara (VIC), Jess MacNeil (NSW), Amanda Marburg (VIC), Katie Moore (SA/QLD) and Martin Smith (QLD).
In its 16th year, Primavera is the Museum of Contemporary Art's annual exhibition of work by Australian artists under the age of 35. This popular series was inaugurated in 1992 by Dr Edward and Mrs Cynthia Jackson in memory of their talented daughter Belinda. It has since come to play a significant role in profiling emerging artists from across the country, bringing their work to the attention of a broader public. The Samstag Museum exhibition of Primavera marks the first occasion this renowned exhibition has been presented anywhere outside of Sydney.
Perhaps more than any other exhibition of nationally emerging artists, Primavera attracts high interest and debate – sometimes controversy – as a register of the newest in art from Australia's hottest talent list. Of the nine artists selected, this most recent Primavera features works by SA artists Katie Moore and Honor Freeman, along with current Samstag Scholarship recipient, Jess MacNeil.
Curator: Christine Morrow
Artist and curator biographies (PDF file, 81kb) (opens in a new window)
Media release (PDF file, 364kb) (opens in a new window)