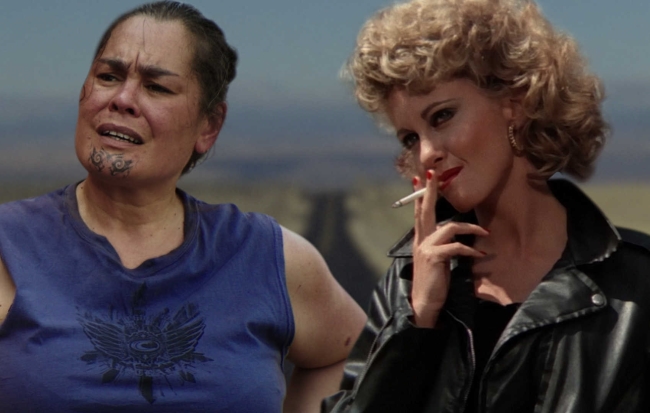 Soda_Jerk: TERROR NULLIUS followed by the artists in conversation with Erica Green
Thursday 11 October, 6pm | Saturday 13 October, 4pm
Join us for a screening of TERROR NULLIUS: A Political Revenge Fable in Three Acts followed by Samstag Scholars Soda_Jerk in conversation with Erica Green, Director, Samstag Museum of Art.
TERROR NULLIUS is a political revenge fable which offers an un-writing of Australian national mythology. It works entirely within and against the official archive to achieve a queering and othering of Australian cinema. Part political satire, eco-horror and road movie, TERROR NULLIUS is a world in which minorities and animals conspire, and not-so-nice white guys finish last. Where idyllic beaches host race-riots, governments poll love-rights, and the perils of hypermasculinity are overshadowed only by the enduring horror of Australia's colonising myth of terra nullius.
Formed in Sydney in 2002, Soda_Jerk is a two-person art collective who work at the intersection of documentary and speculative fiction. They are fundamentally interested in the politics of images: how they circulate, whom they benefit, and how they can be undone. Their sample-based practice takes the form of films, video installations, cut-up texts and lecture performances. Based in New York since 2012, they have exhibited in museums, galleries, cinemas and torrent sites.
BOOKING ESSENTIAL – please see Adelaide Film Festival to book.
Location: GU Film House, Adelaide