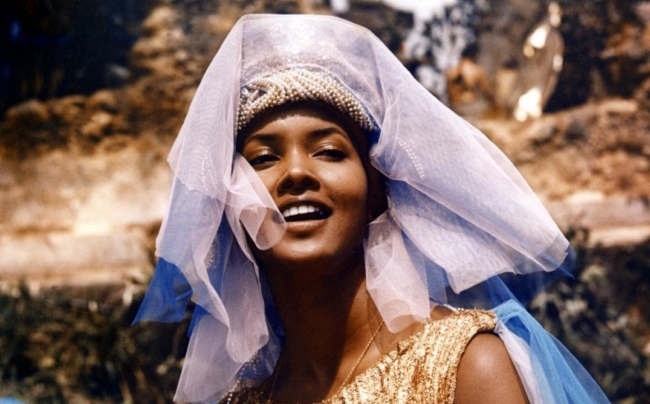 Mercury Cinema
Adelaide Cinémathèque: Making Worlds
4 March — 23 May 2018
Inspired by the 2018 Adelaide Biennial of Australian Art: Divided Worlds and the filmic passions of the participating artists, the Media Resource Centre and Mercury Cinema present this special Adelaide Cinémathèque season, Making Worlds.
For full film details and bookings visit Mercury Cinema.
Location: Mercury Cinema, 13 Morphett Street, Adelaide
Biennial Curator's Choice
Black Orpheus (Orfeu Negro)
Monday 14 May, 7pm
One of the great classics of world cinema, Black Orpheus is a retelling of the Orpheus and Eurydice myth, set during the time of the Carnaval in Rio de Janeiro. It's to Camus' credit that the symbolism relating to the myth is integrated so deftly with the sights and sounds of the Rio Carnival. However what gives the film its mesmerising atmosphere is cinematographer Jean Bourgoin's discrete contrasts between the vibrancy of the daylight revels and the looming malevolence of the nocturnal sequences.
The Great Beauty (La Grande Belezza)
Wednesday 16 May, 7pm
The Great Beauty is a tribute to, and castigation of Rome, the city whose magnificence has famously entrapped its residents in existential crises. It is very much Sorrentino's modern take on Felliniesque themes, especially as portrayed in La Dolce Vita, emphasizing the emptiness of society's amusements.
The Great Beauty uses an existentially exhausted famous writer, Jep, with only one book to his credit, as a Dantesque guide through the decadence of modern Roman life, presenting a panoply of characters with only minimal exaggeration. In 1960, Pauline Kael called this kind of film genre the "come-dressed-as-the-sick-soul-of-Europe party". All of this is evoked with staggering flair and attack, an operatic masterpiece of love and loss, power and prestige.
La Belle Et La Bete
Monday 21 May, 7pm
The plot of Cocteau's film revolves around Belle's father who is sentenced to death for picking a rose from Beast's garden. Belle offers to go back to the Beast in her father's place. Beast falls in love with her and proposes marriage on a nightly basis which she refuses. Beauty and the Beast is now recognized as a classic of French cinema. The set designs and cinematography were intended to evoke the illustrations and engravings of Gustave Doré and, in the farmhouse scenes, the paintings of Jan Vermeer.