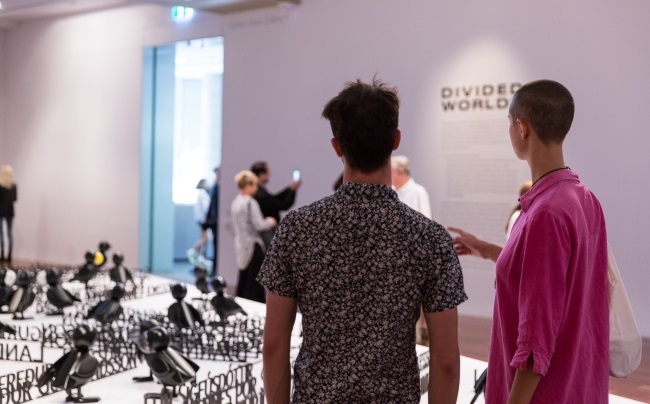 ON ART is a series of public performances, talks and workshops that provide a platform for critical thinking, information and discussion around contemporary art.
Presented by Samstag Museum of Art curatorial staff,
ON ART is for visual arts students, emerging practitioners and anyone interested in contemporary art.
ON ART
Courageous approaches in contemporary arts writing
Tuesday 21 May, 5.30 — 6.30pm
We all have to write, but how do we do it successfully?
How do you stay focused, open and strong on your ideas?
Samstag curators Gillian Brown and Joanna Kitto explore principles and tactics for writing engagingly, about your own art or someone else's.
Open to all emerging artists and arts writers.
BOOKED OUT. Join the waiting list here.