Lean Senior Management briefing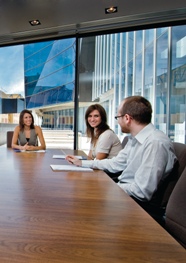 This one or two day Lean awareness session provides a comprehensive overview of the concepts of Lean Management for Senior Managers, Executives and Boards to enable them to lead and support a Lean business transformation.
Our presenters include world renowned Lean thinkers, authors, educators, researchers and implementers, as well as industry experienced local and international educators and consultants.
This briefing allows leaders to consider the steps needed to build a lean roadmap, to understand the capability development and change requirements of a lean transformation and to see how to avoid the traps of creating illusory savings. Learn why a systems view of the enterprise is critical to dramatically improve productivity and create capacity to increase an organisation's output.
Leaders will learn why lean is a change in approach and how costs are reduced by focussing on people and value adding and not cost cutting.
Our Lean awareness session can include the following topics depending on available time, and are customised to suit the industry sector and the organisation's required learning outcomes;
Lean principles and putting them into practice
What is waste and how to identify it
The Lean Transformation Model and Management Systems Framework
Understanding customer value and pull
Key elements of a lean organisation
Lean Matruity assessment and Current and Future states
Strategy alignment and deployment
Value stream management
The role of tools and techniques
The extended enterprise
Employee engagement
The language of leadership and the required leadership behaviours for sustainable change
Case studies of sustainable continuous improvements
Read the latest articles in In Business Magazine and learn how Futuris Automotive used Lean Thinking to adapt to the Global Financial Crisis in Lean Opportunity for Futuris (268kb .pdf).
Contact us
For further information please contact Sandra Walker +61 8 8302 0801 Sandra.Walker@unisa.edu.au