Testimonials
Feedback from partners - experiences of University partnerships.
Mark Coupe
Operations Manager, South Australia, recently provided this testimony on the Lean Leadership education sessions provided to both his Edinburgh base team and the Port Melbourne Futuris manufacturing facility management and operations team.
"UniSA through their Strategic Partnership unit, have been providing Futuris Automotive with Education solutions to meet our specific business needs since 2005. This tailored, industry based education has played a significant part in our transformation to the largest automotive tier one manufacturer in Australia.
We are committed to continuous improvement, outstanding leadership and people development for our 1,500 staff across four continents. UniSA is a valued partner in achieving this outcome and assisting us to develop programs and services that are relevant to the needs and issues confronting our industry.
We view this type of education as critical to meeting organisational specific learning needs, strategic outcomes and competitive success."
---
Group Captain Tony Green
Officer in charge of RAAF Capability Program
"UniSA provided Air Force with a successful program of Executive Change Leadership traininig over 9 months. UniSAs staff worked collaboratively with the Air Force Improvement team to develop a course which leveraged off existing material but adapted to specific Air Force delivery and content requirements. The facilitators delivered a quality product and were able to sussessfully address the varied challenges of senior staff about to commence on the change journey and the adoption of the Lean Enterprise approach as the core methodology for improvement."
---
Dr Ross Bensley
Manager, Organisational Development
"Strategic Partnerships worked very closely with us in developing a highly customised approach to management programs offered by the University of South Australia. This unique partnership arrangement enabled us to develop a program that provided significant learning and development opportunities for our employees while at the same time meeting the University's academic requirements.
The use of enterprise-based projects, industry experts drawn from member organisations, conducting the seminars on site, controlling the scheduling of sessions and input into the methodology used and the weighting of material, has enhanced the effectiveness of the program's ability to deliver the learning outcomes we were looking for."
---

Gary Storkey
Formerley CEO HomeStart Finance
'Over the past four years HomeStart has used Strategic Partnership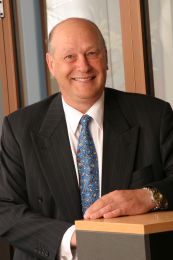 s to prepare management and staff to survive in this world of complex change.
An industry-tailored postgraduate management program has delivered far more than we ever anticipated. The Australian Human Resource Institute stated that HomeStart was one of few organisations in Australia that could truly lay claim to having a learning organisation. We now have 70% of all our staff involved in some form of tertiary education, started by the UniSA program.
So what is so special about a Strategic Partnerships program? For us it has given the message that we all have to learn to survive, and learn as a team focussing on real projects within our organisation. Our senior managers are much more effective at leading people. They have developed a very strong culture at HomeStart based around using technology to stay ahead of customer expectations.'
---

Mal Hyde
formerly SA Commissioner of Police
South Australia Police have been in partnership with the University of South Australia for 7 years. UniSA Strategic Partnerships have been fundamental to the development of our Superintendent's Qualification Program and more recently, the Bachelor of Management (Policing). Strategic Partnerships have always been collaborative, inclusive and responsive to any requests and they will continue to have a significant positive impact on the future leaders of South Australia Police.
---
Sonya Maloney
Executive Manager, Administration
Australasian Mutuals Institute
'The Australasian Mutuals Institute has been working with UniSA Strategic Partnerships for ten years providing an avenue for credit union and building society employees to study and learn together across Australia using the online programs offered by UniSA.
We have received excellent feedback from various credit union and building society employees about their experience of studying with UniSA, the structure of the programs, the prompt follow-up to any queries they have and the excellent help when initially returning to study.
The team at UniSA Strategic Partnerships are well organised and look after all the administrative and operational details so we know our industry students are in experienced and capable hands.
---
Ken Lodge
formerly CEO
Workskil Incorporated
'In the current business environment Workskil needs to constantly look for ways to expand and develop our managers to maintain our competitive advantage. The unique learning process offered through UniSA Strategic Partnerships, not only has been tailored to meet our specific learning requirements but it has allowed our managers to participate in the MBA and Leadership Development Program where they have further enhanced their management skills and leadership qualities.'
---
Contact us
For information on how the Strategic Partnerships unit can assist your organisation, contact Sandra Walker
+61 8 8302 0801 Sandra.Walker@unisa.edu.au