2019 Exhibitions
The Bob Hawke Prime Ministerial Centre's Kerry Packer Civic Gallery is open Monday to Friday, 9am-5pm and Thursdays until 7pm (closed on public holidays), Hawke Building Level 3, UniSA City West campus, 55 North Terrace, Adelaide.
---
An informative exhibition tracking the paradigm shift in Australian values, policies, and international relations pursued by the Hawke government. From educational access, to Aboriginal advancement, to anti-sex discrimination, to Medicare, to the saving of the Franklin River and Kakadu, to the lifting of trade barriers and the vital furthering of the China relationship, the re-shaping of Australia is embedded in the history of this government.
The special connection to our State lies in the fact that Bob Hawke was the only Prime Minister to have been born in South Australia, and the exhibition content has drawn upon the expertise and collections of the Hawke Library in Adelaide.
---
SA Refugee Week 2019 Youth Poster Awards Exhibition
11-28 June

In this exhibition of posters we see students taking a leadership role in empathising with, offering support and advocating for, the world's most vulnerable, and especially refugees displaced across the world, those coming to our shores and those presently within Australia's guardianship. Where some might find it more convenient to either ignore or depreciate the plight of people fleeing their homelands and desperate for sanctuary, these students have taken on the mantle of ethical warriors, standing up for the weakened and willing to do what is needed to bring the social and economic justice we, as a country, advanced all those years ago.

Presented by The Bob Hawke Prime Ministerial Centre and the Australian Migrant Resource Centre

---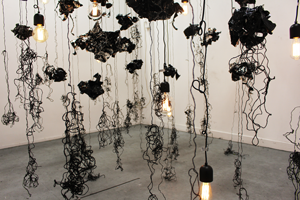 In this exhibition, that traverses both Nexus Arts Gallery and the Kerry Packer Civic Gallery, visual artists Elyas Alavi, Avan Anwar and Sha Sarwari's practices consider conflict, displacement, news headlines and empathy as broad international concepts, while commenting on personal, cultural and collective experiences within an Australian context.
Creative team: Elyas Alavi (SA / Afghanistan), Avan Anwar (VIC / Kurdistan), Ali Eslami (Iran), Sha Sarwari (VIC / Afghanistan), Dominic Symes (SA)
Curated by Priya Pavri (SA)
Presented by The Bob Hawke Prime Ministerial Centre and Nexus Arts, Exhibited at both Nexus Art Gallery, Lion Arts Centre (17 June - 19 July), and the Kerry Packer Civic Gallery (1-29 July)
---
Art is a constructive activity through which to express and manage these emotions, unearth new talents and strengths, help reconnect with lost identities and find new ones, creating a vision and hope for a more positive future. Art by Prisoners comprises artwork created by people incarcerated in South Australia's adult prisons. The works offer glimpses into the pain, isolation, and regret often experienced as a result of crime and punishment.
Presented by The Bob Hawke Prime Ministerial Centre, as part of SALA
---
Visualising Mental Health Exhibition
8 October to 23 October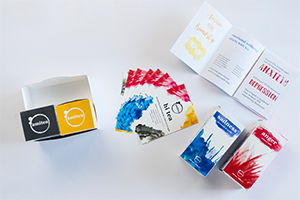 This exhibition is a showcase of inventive and visionary design work from students working on an important community health project, Visualising Mental Health, aimed at developing products and tools which will directly benefit and empower the community by improving mental health.
Visualising Mental Health is an initiative of Match Studio at the University of South Australia. It brings together psychologists from the community (led by clinician Dr Gareth Furber) with 3rd Year Bachelor of Design (Communication Design) students at UniSA to develop unique methods for communicating mental health and wellbeing concepts to the broader community.
The exhibition coincides with World Mental Health Day on Thursday 10 October.
Presented by The Bob Hawke Prime Ministerial Centre and Match Studio, University of South Australia
---
Showcasing the artwork and artistic talent of East and West African street and visual artists, Sanaa: A Better World Through Creativity will be returning to the Kerry Packer Civic Gallery in 2019.
An exciting showcase of talented street and visual artists involved in the Sanaa multi-arts festival platform. The exhibition will include an award-winning Ugandan photographer, a Zambian artist exploring female identity, a Ghanaian installation artist, a leading South African contemporary artist, new street artists from East Africa and local artists.
There will be an opportunity to hear first-hand from the artists, who will talk about their creative journey.
Thursday 21 February, Kerry Packer Civic Gallery.
Presented by The Bob Hawke Prime Ministerial Centre and Sanaa Ink. This is an Adelaide Fringe Event
---
1-26 April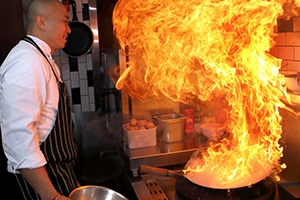 A collection of photographs recording the journey photographer Tony Lewis and writer Nigel Hopkins made to Thailand with chef Nu Suandokmai, to Nu's family farm where he was taught to cook by his mother and older sister Lek.
Nu's whole family grew up knowing how to cook, and some of his siblings run restaurants in Bangkok. The aim of the journey was to document the food grown and cooked on the farm, and produce a book as a tribute to Nu's mother.

More information
Presented by The Bob Hawke Prime Ministerial Centre, as part of Tasting Australia
---
Cultivate
1-16 May

Cultivate explores the concept of recovery through nurturing and strengthening a person's identity. Featuring multidisciplinary artworks by emerging artists attending the Neami National Visual Art Programs, the exhibition encompasses the depth of the human psyche and the community connection we invest in to grow and flourish.
"Cultivate explores why we need, as a community to bond in the human experience. In a world where fear is currency, this exhibition celebrates diversity and encourages respect for all. Recovery makes everyone stronger and lightens the load through art and beauty" – Betty Artis
Creative team: Artist and Curator Elyas Alavi and Arts Coordinator Vass Hay.
Image: 'Viola' by Catherine Pallin
Presented by The Bob Hawke Prime Ministerial Centre and Neami National
---
The Bob Hawke Prime Ministerial Centre reserves the right to change this exhibition program at any time without notice.