Privatisation...in whose interest?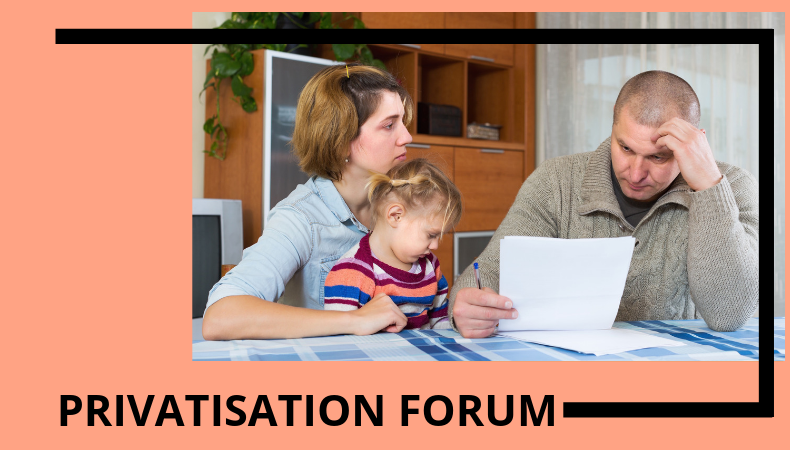 THURSDAY 30 MAY, 6.00PM - 7.15PM

ALLAN SCOTT AUDITORIUM
Presented by The Bob Hawke Prime Ministerial Centre and the Public Service Association
In recent times Governments of both persuasions have put privatisation of South Australian Public Services back on the agenda. But when services that fulfil an essential human need, like education, health, public infrastructure, electricity and transport are sold off to wealthy corporations hungry for profit, everyone loses. From large-scale job losses, to rising electricity prices, declining public health and school funding inequity, this forum will start a conversation - privatisation, in whose interest?

JANE ANDREW
ASSOCIATE PROFESSOR, THE UNIVERSITY OF SYDNEY BUSINESS SCHOOL

Jane is an Associate Professor in Accounting at The University of Sydney Business School. She has a particular interest in the relationship between accounting information and public policy and has written extensively on public accountability, privatisation and whistleblowing. The policy relevance of her work means she is often called upon to contribute to discussions of public policy at the State and Federal level. All of Jane's work has considered the impact of accounting on issues of equity, justice and well-being within the context of neoliberalism.

In 2016, Jane released a report titled Prison Privatisation in Australia: The State of the Nation providing the first comprehensive review of the costs, performance and accountability of Australian private prisons.

Jane is an Editor for two leading international journals, Abacus and Critical Perspectives on Accounting and is a member of a number of other Editorial Boards. She is also a member of CPA Australia, The Sydney Institute of Criminology and The Imprisonment Observatory.

More Information
MICHAEL WHAITES

SUB-REGIONAL SECRETARY (OCEANIA), PUBLIC SERVICES INTERNATIONAL

Michael is the Oceania Sub-regional Secretary for Public Services International, a global union federation dedicated to promoting quality public services. PSI represents over 20 million public service and public-sector workers, members of over 700 affiliated unions across 154 countries.
A Registered Nurse and Midwife, Michael has over 20 years of experience as a trade unionist, both as a workplace delegate and as a trade union official. During this time he has participated in, run, and advised on campaigning for quality public services, and against privatisation. On behalf of PSI Michael has spoken internationally about the causes and affects of privatisation and was on the working group for Australia's People's Inquiry Into Privatisation.
More Information
PSA/CPSU Annual Conference 2018
FACILITATOR: DR COLLETTE SNOWDEN

SENIOR LECTURER IN PUBLIC RELATIONS, UNIVERSITY OF SOUTH AUSTRALIA

Collette has worked as a journalist, media advisor to a Federal Minister, broadcaster, public relations practitioner and as a freelance writer, consultant and researcher.
She is a lecturer in Public Relations at the University of South Australia, School of Creative Industries. Her research interests include all aspects of communication; the public communication of politics and policy; understanding the consequences of emerging technologies; media processes and practices; the history of the media and the social and political intersection of media communication and public policy.
More Information
Presented by The Bob Hawke Prime Ministerial Centre and the Public Service Association
---
While the views presented by speakers within The Bob Hawke Prime Ministerial Centre public program are their own and are not necessarily those of either the University of South Australia or The Bob Hawke Prime Ministerial Centre, they are presented in the interest of open debate and discussion in the community and reflect our themes of: Strengthening our Democracy - Valuing our Diversity - Building our Future.
The copying and reproduction of any transcripts within The Bob Hawke Prime Ministerial Centre public program is strictly forbidden without prior arrangements.