Turning Points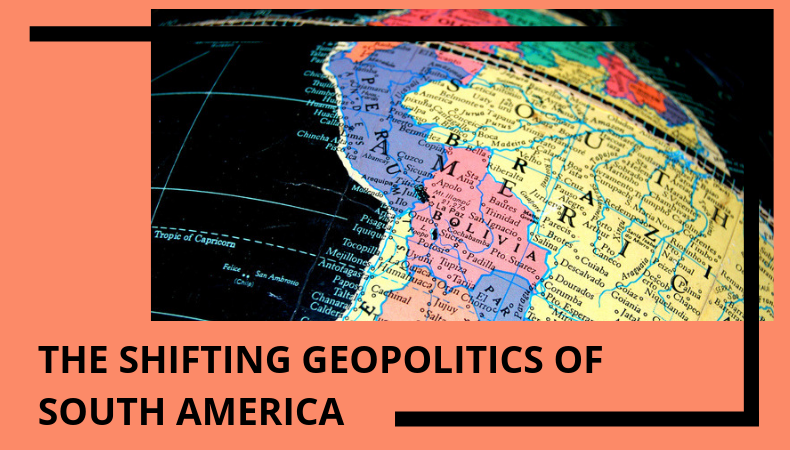 THURSDAY 3 OCTOBER, 6PM - 7.30PM

ALLAN SCOTT AUDITORIUM
Presented by The Bob Hawke Prime Ministerial Centre and Young Australians in International Affairs
After decades of being subject to the will of major superpowers, South America has emerged as an increasingly independent region. The rise of Brazil as a regional, and potentially global power has created a new geostrategic dynamic that has potential implications for global geopolitics.
Join us for a discussion on the emerging geopolitical dynamics of the region and what effect this could have on the international system.
PANELLISTS
DR BENITO CAO
SENIOR LECTURER, POLITICS AND INTERNATIONAL RELATIONS

Born in Galicia, Spain, Dr. Benito Cao studied politics at the University of Santiago de Compostela before moving to Adelaide in 1996. Here he graduated as a Doctor of Philosophy in 2008 and currently works as a Senior Lecturer of Politics and International Relations at the University of Adelaide. Dr. Cao has a diverse range of academic interests ranging from citizenship to development, global governance and democratisation. One of his many areas of expertise is Brazilian society on which he has published numerous works.
DR MICHAEL SULLIVAN,
LECTURER, INTERNATIONAL RELATIONS

Dr Michael Sullivan lectures in International Relations at the College of Business, Government and Law at Flinders University. Spending much of his time in China, Dr Sullivan's primary areas of research include Chinese political economy; Chinese foreign and defence policies; the political economy of East Asia; East Asian regionalism; along with International Political Economy. Dr. Sullivan has a keen interest in the geopolitical and economic implications of China's increasing investment in South America, a topic often overlooked in the Asia-Pacific region where issues closer to home often dominate the conversation.
Presented by The Bob Hawke Prime Ministerial Centre and Young Australians in International Affairs
While the views presented by speakers within the Hawke Centre public program are their own and are not necessarily those of either the University of South Australia or The Hawke Centre, they are presented in the interest of open debate and discussion in the community and reflect our themes of: Strengthening our Democracy -Valuing our Diversity - and Building our Future.
The copying and reproduction of any transcripts within The Bob Hawke Prime Ministerial Centre public program is strictly forbidden without prior arrangements.