Honorary Doctorates
View list of past award recipients
2019 award recipients
Dr Rosemary Bryant AO
Dr Rosemary Bryant AO was the first Commonwealth Chief Nurse and Midwifery Officer during the period July 2008 and June 2015. She was formerly Executive Director of the Royal College of Nursing, Australia, a position she held for eight years.
Dr Bryant has had a broad career in acute hospital and community nursing management, as well as in government relations, advocacy and policy development and implementation. For example, she led the implementation of the policy to grant access to the Medical Benefits Schedule and the Pharmaceutical Benefits Scheme by nurse practitioners and eligible midwives.
She is a Distinguished Life Fellow of the Australian College of Nursing, holds Honorary Life Membership of the Australian Nursing and Midwifery Federation (SA Branch), is Emerita Director of Nursing at Royal Adelaide Hospital and was President of the International Council of Nurses from 2009 to 2013. She chairs the Steering Committee of the Rosemary Bryant AO Research Centre and the Rosemary Bryant Foundation and is a member of the Board of the National Prescribing Service MedicineWise.
Dr Bryant was awarded the degree of Doctor of the University (Honoris Causa) by both Queensland University of Technology in 2010 and Flinders University in 2012; the degree of Doctor of Health Sciences (Honoris Causa) by the University of Technology Sydney in 2015; and the degree of Doctor of Nursing (Honoris Causa) by Edith Cowan University in 2018. In June 2014 she was made an Officer of the Order of Australia (AO).
Professor Fiona Stanley AC
Professor Fiona Stanley AC is a leading Australian epidemiologist well known and respected for her research into child and maternal health. As Founding Director of the Telethon Institute for Child Health (Telethon Institute) she has worked to raise funds for and awareness of childhood disease and disorders. She was named Australian of the Year in 2003 and declared an Australian Living Treasure in 2004.
Professor Stanley studied medicine at the University of Western Australia and practised in hospitals for two years before going to the United Kingdom and the USA for further training in epidemiology (the science of describing and explaining the occurrence of disease in populations), biostatistics and public health.
By 1990 she was a world leader in her field and used her influence and energy to create the Telethon Institute. Since her retirement from the Telethon Institute in 2011, she has held positions of public influence within the government and tertiary sector continuing to highlight the serious social and medical problems she sees in Australia.
Professor Stanley continues to be a Patron of the Telethon Institute and is a Distinguished Professorial Fellow in the School of Paediatrics and Child Health at the University of Western Australia.
Ms Natasha Stott Despoja AM
Natasha Stott Despoja AM is the founding Chair of Our Watch, the national foundation to prevent violence against women and their children. She is the author of On Violence, published by Melbourne University Press (MUP).
Ms Stott Despoja is the former Ambassador for Women and Girls (2013-2016). As the Ambassador, she travelled extensively throughout the Indo-Pacific region to promote women's economic empowerment, leadership and an end to violence against women and girls internationally. Ms Stott Despoja was a World Bank Gender Advisory Council member (2015-2017) and served on the 2017 UN High Level Working Group on the Health and Human Rights of Women, Children and Adolescents. In 2001, she was made a Global Leader for Tomorrow by the World Economic Forum.
In 2018 she was named one of the Top 100 Global Influencers on Gender Policy.
Ms Stott Despoja is a former Senator for South Australia (1995-2008) and former Leader of the Australian Democrats, and is both the youngest woman ever to enter the Australian Federal Parliament and the longest-serving Democrat Senator in the party's history. In recognition of her service to the Australian Parliament, to education and as a role model for women, in 2011 Ms Stott Despoja was made a Member of the Order of Australia.
Mr Michael Hickinbotham
Michael Hickinbotham is the Chief Executive Officer of the Hickinbotham Group, the largest and longest established building and development group in South Australia.
He has always had a strong interest in entrepreneurial ventures that create value and helped establish the Paring Vineyard in South Australia's Riverland which became one of the largest and most profitable vineyards in Australia. More recently he started the Australian Distilling Company, which makes premium artisan gin.
Mr Hickinbotham also has a strong interest in innovation, education and community building, and pioneered the establishment of Woodend School, the first privately owned public school in Australia and one of the first in the world. He funds educational scholarships for children from high needs families, and supports many cultural, sporting and community groups and charities.
He is currently a member of the board of the Urban Development Institute of Australia (SA). He is a former Chairman of the Australian Population Institute of Australia (SA), and a former board member of Family Business Australia (SA), as well as the Economic Development Board of South Australia which is the principal economic adviser to the Premier of South Australia.
The Hon Dr Brendan Nelson AO
Dr Brendan Nelson AO is a former Australian politician who served as the federal Leader of the Opposition from 2007 to 2008. He was a member of the House of Representatives from 1996 to 2009, as the Liberal member for the seat of Bradfield in North Sydney.
A medical doctor by profession, he came to public prominence as the Federal President of the Australian Medical Association (1993-95), and served as a Minister in the third and fourth terms of the Howard Government, serving as Minister for Education, Science and Training (2001-06) and Minister for Defence (2006-2007).
Following the 2007 federal election, at which the Howard Government was defeated, Dr Nelson was elected leader of the Liberal Party in a contest against former Minister for Environment and Water Resources Malcolm Turnball, and became the Leader of the Opposition in December 2007. Less than a year later, in a second contest following a spill motion, Dr Nelson lost the leadership of the Opposition and the Liberal Party to Mr Turnball.
On his retirement from politics he became Ambassador of Australia to the European Union, Belgium and Luxembourg as well as Australia's Special Representative to NATO. In 2012 he resigned as an ambassador and took on the role of Director of the Australian War Memorial.
Mr Jim McDowell
Jim McDowell is the Chief Executive of the Department of Premier and Cabinet in South Australia.
A former Chief Executive of BAE Systems in Australia and Saudi Arabia, Mr McDowell is well placed to guide the South Australian public sector as it seeks to take full advantage of the Commonwealth's naval shipbuilding program and other defence contracts based in South Australia.
Born in Belfast, Northern Ireland, Mr McDowell completed a law degree with honours at the University of Warwick (England) in 1977. He worked in legal, commercial and marketing roles with aerospace company Bombardier Shorts for the next 18 years.
Mr McDowell joined British Aerospace in Singapore in August 1996. In 1999, he was appointed Regional Managing Director of BAE Systems for Asia, following the merger of British Aerospace and Marconi Electronic Systems and based in Hong Kong. Upon taking over at BAE Systems Australia, he established the company's headquarters in Adelaide, South Australia where he lives.
Mr McDowell is a passionate supporter of continuing education and served as Chancellor of the University of South Australia until 2018 when he left to become the Chief Executive of the Department of Premier and Cabinet in the South Australian government.
He has in-depth experience in corporate governance having served, mainly as Chair, on a range of boards including the Australian Nuclear Science and Technology Organisation, Air Warfare Destroyer Principals Council, Total Construction Pty Ltd and Australian Defence Accelerator Ltd. He is a non-executive director of both Codan Ltd and Austal Ltd and a board Member of the Australian Strategic Policy Institute Council, the Royal Automobile Association (RAA), the Adelaide Football Club and St Peter's College Council of Governors.
Mr McDowell acts in a number of advisory roles to the Minister and to the Department of Defence as a member of the First Principles Review Oversight Board, the Expert Advisory Panel for Australia's Future Submarine Project and Naval Shipbuilding Plan Development.
Mr Adam Goodes
Adam Goodes is a former professional Australian Rules footballer who played for more than 16 years and holds an elite place in AFL/VFL history. He retired from AFL in 2015, leaving the field as the Swan's games record holder on 372, and was one of the most decorated players of all time. Some of the many accolades Mr Goodes received during his career include: the prestigious Rising Star medal in his debut year (1999); leading his team as co-captain (2009-2012); celebrating premierships (2005 and 2012); and being awarded the AFL's highest honour, the Brownlow Medal which he won twice (in 2003 and 2006).
An Andyamathanha and Norungga man born in Wallaroo South Australia, Mr Goodes is proud of his heritage and passionate about eliminating discrimination in society. His commitment to invigorate support pathways for communities lead to the creation of The Goodes-O'Loughlin Foundation (GO Foundation) with fellow Indigenous teammate Michael O'Loughlin to create opportunities for Indigenous youth through education.
Mr Goodes is also Chief Executive Officer of The Indigenous Defence Consortium which was established to help Indigenous businesses and entrepreneurs capitalise on the National Innovation and Science Agenda by delivering skills, innovations, services and supplies to Australian infrastructure projects in the defence sector.
In 2014, Mr Goodes was named the 2014 Australian of the Year in recognition of his empowering the next generation of Indigenous role models and as an advocate for the fight against racism.
2018 award recipients
Eric Idle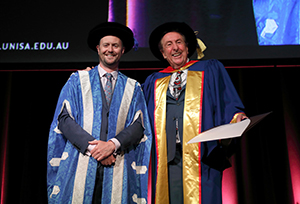 Eric Idle was born on 29 March 1943 in Harton Hospital, South Shields, County Durham UK. His mother was a nurse and his father was a Sergeant in the RAF who was killed hitch-hiking home on compassionate leave and died in Darlington Hospital on Christmas Eve 1945. As a young child he lived in Manchester, attended his first school St George's, Wallasey (Liverpool) and in 1950 was sent to The Royal School Wolverhampton where his education was paid for by the RAF Benevolent Fund. Leaving school in 1962 with 10 0 levels, 3 A levels and 1 S Level he was accepted by Pembroke College, Cambridge to read English literature, in which he took his B.A. in 1965. From 1964/5 he was President of The Footlights Dramatic Club (founded in 1883) and changed the rules to accept women members, the first of whom was Germaine Greer. After touring with her in the annual Footlights Revue My Girl Herbert (1965) which ran for a brief time at The Lyric Theatre, Hammersmith, he spent a season in Leicester Rep before moving to London, appearing in two BBC TV Movies: Jonathan Miller's Alice in Wonderland, and Ken Russell's Isadora, and then starting to write professionally for BBC Radio's I'm Sorry I'll Read That Again and BBC Television's The Frost Report, which won The Golden Rose of Montreux.
In 1968 he began writing and acting in two series of a children's TV hit, Do Not Adjust Your Set, with Michael Palin, Terry Jones and Terry Gilliam, which won The Priz Jeunesse, Munich for Best Children's Television. The success of this show led to four series of Monty Python's Flying Circus for the BBC from July 1969 through 1973, with the addition of John Cleese and Graham Chapman. Also that month he married actress Lyn Ashley, by whom he had a son Carey (b. 1973). The Pythons made several stage appearances, Monty Python's First Farewell Tour, (UK and Canada, 1973),Monty Python Live at Drury Lane (1974), Monty Python Live at City Center (1976), and several movies, And Now For Something Completely Different (1971), Monty Python and The Holy Grail (1975), The Life of Brian (1979), Monty Python Live at The Hollywood Bowl (1982) and The Meaning of Life (1983). After Python he created Radio Five the first comedy music show on BBC's Radio One. He then wrote and starred in two series of Rutland Weekend Television (with Neil Innes) which led to writing and co-directing The Rutles, in All You Need is Cash, for NBC, produced by Saturday Night Live's Lorne Michaels, a show which he hosted four times in the 1970's. In 2001 he made a sequel called 'Can't Buy Me Lunch' which looked back on the Rutles and their influence on people's lives.
In 1975 he published Hello Sailor his first novel. His first play Pass The Butler was produced at The Globe Theatre, London 1983 where it ran for five months. He has appeared in several films including Baron Munchausen, European Vacation, Yellowbeard, Nuns on the Run, Splitting Heirs, Casper, Wind in the Willows and has voiced Transformers, Shrek 3, South Park (the movie) and four episodes of The Simpsons. In 1986 he appeared as Koko in Jonathan Miller's production of Gilbert and Sullivan's The Mikado at The English National Opera, a role he repeated at The Houston Grand Opera in 1989. In 1994 he moved to Los Angeles, where he currently resides.
Publications include The Rutland Dirty Weekend Book (1976) a children's audio book The Quite Remarkable Adventures of the Owl and The Pussycat (1996) and two novels Hello Sailor (1975) and The Road to Mars (1999). In 1978 he began collaborating with composer John Du Prez, writing and recording songs for Monty Python, the signature tune for One Foot in the Grave and a musical Behind The Crease for BBC Radio Four (1990). In 1991 his song Always Look on the Bright Side became a hit single in the UK.
His collaboration with John Du Prez led to two live stage tours of North America (2000 and 2003) and a book The Greedy Bastard Diary which details life on the road for three months, fifteen thousand miles in a rock and roll bus. Their musical Spamalot, directed by Mike Nicols, opened in Chicago in December 2004 and then Broadway on March 17th 2005 at The Shubert Theater, where it ran until January 2009, breaking all house records, garnering $175 million at The Box Office, winning three Tonys (including Best Musical 2005) a Grammy for Best Broadway Album and a Writers Desk Award for Best Lyrics. It subsequently toured North America for three years, opened in the West End of London for two years at The Palace Theater, and played The Wynn Hotel in Las Vegas (2007), Melbourne (2007), Barcelona (2008), Colgne (2008), Madrid (2009), Hungary (2009), Paris (2010), Sweden (2010), South Korea (2010), Holland and Belgium and Mexico City (2011). Spamalot is currently touring both the UK and the US. A comic Oratoria Not The Messiah (He's a Very Naughty Boy) based on Monty Python's Life of Brian, written with John Du Prez 'for Choir, Orchestra and Sheep', premiered in Toronto (May 2006 conducted by his cousin Peter Oundjan. Subsequently it was lengthened and performed on tour in Australia and New Zealand, including two sell out nights at The Sydney Opera House, Wolf Trap (Washington), Houston and two nights at The Hollywood Bowl 2009 (with fireworks to the Galaxy Song) all conducted by John Du Prez. Idle appeared in all performances singing 'Baritonish'. In October 2009 as part of the celebration of forty years of Monty Python it was performed and filmed at The Royal Albert Hall, London, with guest stars fellow Pythons Michael Palin, Terry Jones, and Terry Gilliam, plus Carol Cleveland and Neil Innes. It was released in HD DVD by Sony in 2010.
The Honourable Greg Combet AM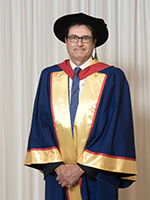 Greg Combet is well known for his public roles as the leader of the Australian Council of
Trade Unions and as a Labor Government Minister. He served as Minister for Industry
and Innovation, Minister for Climate Change and Energy Efficiency and Minister for
Defence Personnel, Science and Material amongst other roles between 2007 and 2013.
Following two terms in Parliament Mr Combet is now pursuing a career in the
superannuation industry and the private sector. He is Deputy Chair of IFM Investors; a
Director of ME bank; Deputy Chair of Industry Super Australia; and Chair, Independent
Expert Panel on Interim Emissions Reduction Targets for the Victorian Government.
He also does a variety of private consulting work.
Mr Combet is a proven leader, strategist, complex problem solver and crisis manager with extensive, hands-on knowledge of Australian industry. He is the co-author of The Fights of My Life and was awarded a Member of the Order of Australia in 2006.
Mr Peter Gago AC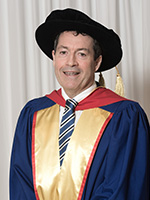 After completing a Bachelor of Science (Ed) from the University of Melbourne, Mr Gago
launched his career as a science and mathematics teacher before succumbing to a long
held interest in wine, often referred to as 'the grip of the grape', which saw him relocate
to Adelaide and complete a Bachelor of Applied Science (Oenology) at Roseworthy
College.
After graduating as Dux, Mr Gago joined the winemaking team at Penfolds in 1989,
initially with sparkling wines, before moving on to reds as Penfolds Red Wine
Oenologist.

With a natural affinity and passion for winemaking, he quickly became an integral part of the winemaking team and in 2002 he was appointed as Penfolds Chief Winemaker.
Mr Gago spends the first, and most important half of the year winemaking. Labouring from vineyard to winery, ensuring that Penfolds winemaking and viticultural practices are world-class, and understanding the nuances of each vineyard, region and style. Post vintage, he enthusiastically embarks on his other role as an ambassador and educator. As only the fourth custodian of Penfolds' world famous Grange, Mr Gago is in high demand internationally and he relishes taking South Australian wines to the world. The exposure keeps him sharp, enthused and well-versed in world wine styles. With Dr Patrick Iland OAM, he has co-authored five books on wine.
In 2017 he became South Australia's Great Wine Capitals Global Ambassador and was appointed a Companion of The Order of Australia (AC).
Mr William Muirhead AM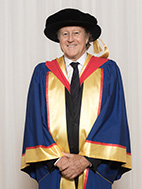 Bill Muirhead AM, is a South Australian who completed his education in London.
He began his advertising career in 1970 with Ogilvy & Mather before joining Saatchi &
Saatchi in 1972. He is the former Chief Executive and President of Saatchi & Saatchi
Worldwide. In 1995, he was a Founding Partner of M&C Saatchi together with David
Kershaw, Maurice Saatchi and Jeremy Sinclair and was responsible for establishing the
Company's overseas offices.
Mr Muirhead has a keen interest in political advertising. His work in advertising helped
advance the interests of the Conservative Party in 1991 and he led the team that helped
the party win the 1992 election. With Jeremy Sinclair, he picked up the Conservative
Party's election campaign in 2015, which again saw the party elected with a clear majority.
In April 2007 he was appointed Agent General for South Australia by Premier Mike Rann. His appointment was extended by Premier Jay Weatherill in 2015. Mr Muirhead started the first South Australia Club in London in 2011; the Club is a proven success, now in its seventh year and growing rapidly in membership and reputation.
Mr Muirhead was a co-founder in 1985 of the Famous Porkinson Banger Company together with Norman Parkinson, the celebrated English portrait and fashion photographer.
In 2013, he became a Member (AM) in the General Division of the Order of Australia, for significant service to the community of South Australia through the promotion of international trade.
Ms Deborah Cheetham AO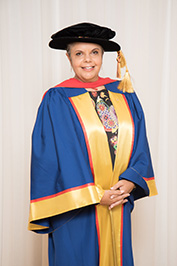 Deborah Cheetham, Yorta Yorta woman, soprano, composer and educator has
been a leader in the Australian arts landscape for more than 25 years.
In the 2014 Queen's Birthday Honours List, Ms Cheetham was appointed as an
Officer of the Order of Australia (AO), for distinguished service to the performing
arts as an opera singer, composer and artistic director, to the development of
Indigenous artists, and to innovation in performance.
In April 2007 she was awarded a prestigious two-year Fellowship from the
Aboriginal and Torres Strait Islander Board of the Australia Council for the Arts.
This fellowship has allowed her to create her second major theatrical work
Australia's first Indigenous opera, Pecan Summer. In 2010 Ms Cheetham brought
together Australia's first classically trained Indigenous ensemble to present the
world premiere of Pecan Summer.
The success of Pecan Summer has led Ms Cheetham to create Short Black Opera Pty Ltd, a national not-for-profit company for the development of Indigenous opera singers and has produced and three subsequent seasons in Melbourne, Perth and Adelaide.
In 2017 she was invited to perform an excerpt from her latest work Eumeralla, a War Requiem for Peace in the ancient language of the Gunditjmara people, at the Scuola Grande di San Rocco for the opening of the Venice Biennale.
Adjunct Associate Professor Monica Oliphant AO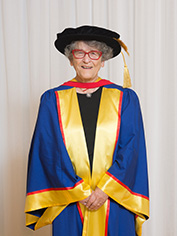 Monica Oliphant is an Adjunct Associate Professor at the University of South
Australia and a University Fellow at Charles Darwin University. She also runs her
own Consultancy, Monica Oliphant Research Scientist.
She worked 18 years for the electricity utility ETSA as a Research Scientist in the
areas of renewable energy and energy efficiency and was involved in the South
Australian Government's wind resource assessment program in the late 1980s
which put South Australia in a prime position for wind energy investment in the
State that started about 15 years ago.
Adjunct A/Prof Oliphant was President of the International Solar Energy Society
2008/09 and in this capacity and as a current Board member of the Society has
travelled the world speaking at Conferences and meetings usually identifying herself as both a Past President of ISES and as an Adjunct A/Prof of the University of South Australia. In presentations she has been unashamedly proud of the status of renewable energy in South Australia and the work being done at the University in this area. She has contributed to projects at Mawson Lakes, Lochiel Park and others and is on the Strategic Management Committee of the Research Node of the CRC for Low Carbon Living.
Adjunct A/Prof Oliphant has participated on many Australian Federal and State Government Committees, among them Australia's Mandatory Renewable Energy Target Review 2002/03 that brought in the first incentives for residential solar photovoltaics (solar panels). She was later a Board Member of the South Australian Premier's Round Table in Sustainability and then RenewablesSA when the State Feed in Tariff was brought in.
She received an AO in the 2015 Queen's Birthday Honours List in recognition of her work in Renewable Energy and was named 2016 Senior South Australian of the Year.
2017 award recipients
Mr Curtis Wong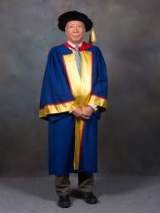 Curtis Wong has been a pioneer in the development of new media that is accessible to all and he is respected around the world for pushing the boundaries of digital information and interactive learning to provide greater public access to information, education and entertainment.
For the past 18 years he has been a Principal Researcher at the Microsoft Redmond Research Laboratory in Seattle, developing prototypes that have shaped many product innovations. He also formed the NextMedia group, which developed technologies to enhance browsing and sharing of interactive media experiences.
Over his career he has been granted 57 patents in areas as diverse as data visualisation, user interaction and automated cinematography.
Curtis Wong is currently an Honorary Professor of Histories and Humanities at Trinity College, Dublin, specialising in creative arts, technologies and culture, and an advisor to the Getty Foundation and the Getty Conservation Institute on technology-related issues for cultural preservation and interpretation.
Read citation (pdf)
The Hon Julia Gillard AC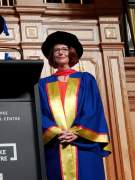 During the time from 2010 to 2013 that Julia Gillard was Australia's 27th Prime Minister, she could count among her achievements a demonstrably strong economy (despite the on-going impacts of the GFC which adversely affected other western economies) with Australia having a low inflation, low unemployment, comparatively low government debt and record levels of investment.
She took action on climate change via the carbon tax with proceeds used to compensate consumers and develop renewable energy projects.
The National Broadband Network roll out took effect. We also saw a health reform package, implementation of the Houston Plan on asylum seekers, Australia gain a place as a non-permanent member of the United Nations Security Council, the Minerals Resource Rent Tax and plain packaging for cigarettes.
At the time, in education, major reforms resulted in record numbers of students attaining university degrees, apprenticeships and traineeships.
Australians saw the introduction of paid parental leave for both parents, the Schoolkids Bonus and an increase in the tax free threshold from $6,000 to $18,200 meaning one million of our poorest workers pay no tax at all.
There were record increases for pensioners and improvements in working conditions for lower paid workers under the Fair Work Act after the highly unpopular Workchoices was repealed.
Some believe that her government had a clear vision for the future and implemented massive reforms for the nation's future - the National Disability Insurance Scheme, the Gonski Report on Education and preparations to meet the opportunities of the Asian Century.

Post her Prime Ministership, Ms Gillard turned her talents back to education, chairing some organisations and being a board member of others devoted to furthering educational opportunities for socially disadvantaged people, particularly girls.

Ms Gillard's more recent focus – since joining and then Chairing beyondblue - is on mental health, and continuing to expand on the vital work the organisation has made in terms of there now being a greater and growing preparedness to talk, think and act on mental health and to prevent suicide.
Read citation (pdf)
Air Chief Marshal Sir Angus Houston AK, AFC (Ret'd)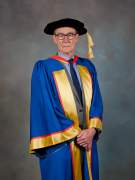 Sir Angus began as a helicopter pilot in the Royal Australian Airforce in 1972 and rose through the ranks to eventually become Chief of the Airforce in 2001. Four years later, in 2005, he was promoted to the pinnacle of the military hierarchy, Chief of the Defence Force. He served in this role for 6 years, overseeing Australia's military operations in East Timor, Iraq and Afghanistan.
Following his 'retirement' in 2011, Sir Angus' contributions have broadened to include several board positions in a variety of organisations, from military to humanitarian causes.
In 2014 he headed Australia's efforts, first to find the missing Malaysia Airlines Flight 370 which disappeared and has still not been found, and, following the Malaysia Airlines Flight 17 disaster over the Ukraine, Sir Angus was appointed to help recover, identify and repatriate Australians killed in that incident.
He is currently the special envoy for South Australia, tasked with supporting trade missions, providing advice on international engagement strategies and providing important introductions in key markets.
Read citation (pdf)
The Hon John Mansfield AM, QC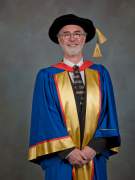 John Ronald Mansfield was appointed to the Federal Court of Australia in September 1996 and retired from that position in 2016.
He graduated in Law from the University of Adelaide with Honours and was admitted as a practitioner in 1969. Justice Mansfield was appointed Queen's Counsel for South Australia in 1985 and Queen's Counsel for the Northern Territory in 1988. He was President of the South Australian Law Society 1988-1989, President of the Law Council of Australia from 1993-1994, Chairman of the Legal Aid Committee for the Law Council of Australia from 1986-1994, Chairman of the SA Legal Services Commission 1995-1996 and Chairman of the Third Party Premiums Committee (South Australia) from 1986-1996. During 1991-1993 Justice Mansfield held the role as Counsel assisting the Commissioner, and later was Commissioner of the Royal Commission into the State Bank of South Australia. Justice Mansfield was also Chair of the Graduate Diploma and Legal Practice Education from 2004-2011.
Read citation (pdf)
Mr Kevin O'Loughlin OAM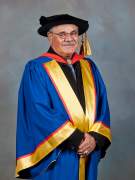 Kevin O'Loughlin (Uncle Dookie) has been a distinguished and influential cultural ambassador in South Australia since the 1960s. He is a highly respected Narungga-Kaurna elder and known as an educator; story teller and cultural consultant.
His particular contribution came from his many years as an educator at Taoundi Aboriginal College in Port Adelaide. Here he was pivotal in establishing the Cultural Tourism programme and the Cultural Tourism Agency which trained most of the cultural educators and tour guides in South Australia. Here, he supported the learning needs of a diverse student cohort, took them on country for reconnecting to culture and developed a group of cultural educators who have amplified the impact of this important work. It was in this work that his connection to UniSA developed as his cultural education expertise and abilities was recognised as an invaluable asset to the University.
Mr O'Loughlin is well known and loved for his generosity for his teaching of Aboriginal culture to students and staff in the Divisions of ITEE and BUE. He is a vast 'storehouse' of traditional cultural knowledge, contributing to educational resources and publications. This cultural knowledge continues to inform environmental issues such as land protection for migratory birds; waterholes and the Parafield Vernal Pools.
Beyond UniSA, he has provided cultural mentorship and teaching with Fisheries SA, Correctional Services, Native Title and the Aboriginal Legal Rights Movement.
Importantly, he was one of the first members of the Aboriginal Lands Trust which was instrumental in returning the Point Pearce mission to Aboriginal people.
Mr O'Loughlin has been recognised for both his scholarship and practice as a cultural educator, which links directly to his service to the Aboriginal community and to fostering understanding and reconciliation with the non-Indigenous community.
He has used the mediums of cultural education at Taoundi, cooperation with UniSA in the incorporation of Indigenous content, Opportunities for Learning on Country and public education at large. In terms of the latter, an outstanding example is the Children of the Empire exhibit he curated for Tandanya National Aboriginal Cultural Institute in 2008 on the mission history and its legacy at Point Pearce community on the Yorke Peninsula.
In 1993, he was recognised as the NAIDOC Aboriginal Scholar of the year. He has published valuable works around culture and heritage for the South Australian Education Department (The Kaurna people: Aboriginal people of the Adelaide Plains) and a resource (2016) with Joan Gibbs Cultural significance of waterholes north of Adelaide.
Some of his most enduring contributions have been in teaching cultural studies at Taoundi College where he taught for 17 years.
At UniSA, Uncle Dookie has become instrumental for his teaching of culture in the UniSA Environmental Science course, Traditional Ecological Knowledge. He has also contributed to the curriculum development and the teaching of Tourism and Indigenous Peoples and is 'committed to fostering greater student engagement and learning' (Freya Higgins Desbiolles, Course Coordinator).
Read citation (pdf)
Dr Ian Gould AM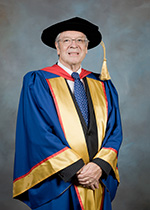 Dr Ian Gould AM served as Chancellor of the University of South Australia during one of
the University's most significant periods of growth and gave eight years of distinguished
service including as Convenor of the Universities Chancellors' Council.
A geologist by profession, Dr Gould has 40 years' experience in the minerals industry in
diverse and senior positions, mainly within the CRA and Rio Tinto Group, in which he
was Group Executive for Exploration and later for Research and Development before
becoming the Managing Director Australia, and then Group Managing Director for
Normandy Mining Ltd.


In 2007 Dr Gould became a Fellow of the Australian Academy of Technological Sciences and Engineering, and in the same year was awarded the Institute Medal by the Australasian Institute of Mining and Metallurgy, of which he is also a Fellow and past President.
In June 2011, Dr Gould was named a Member of the Order of Australia (AM) for service to the mining industry, particularly as a proponent of environmental management, to education as Chancellor of the University of South Australia, and to the community. He has also Chaired the Councils of the Royal Flying Doctor Service, St Andrews Hospital and the Institute of Marine Science.
Dr Gould actively supports UniSA students by giving his time and sharing his knowledge, and through his personal contribution, the Ian Gould Experimental Science Grant. The grant encourages Honours and PhD students to undertake hands on research and to engage actively in experimental work and collect and analyse their own data for thesis work in any area of science, including social sciences.
Read citation (pdf)
Mrs Janet Holmes à Court AC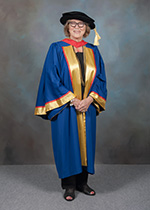 Janet Holmes à Court is owner of the Janet Holmes à Court Collection, an
internationally renowned collection of more than 4,000 registered artworks that
documents many areas of Australian cultural significance. She is Chairman of the
Australian Children's Television Foundation and the West Australian Symphony
Orchestra. She is a Board Member of the Australian National Academy of Music (ANAM),
the Australian Major Performing Arts Group (AMPAG), the Chamber of Arts and Culture
WA (CACWA), the Australian Urban Design Research Centre (AUDRC), the Australian
Institute of Architects Foundation (AIAF) and the New York Philharmonic International
Advisory Board. Mrs Holmes à Court is also a member of the Centenary Trust for
Women Board of Advisors at the University of Western Australia and State Buildings
Advisory Board, Western Australia.
She is a science graduate from the University of Western Australia and taught science for a number of years before working more closely with family business matters. She has won numerous awards recognising her contribution to the community and to business, including a Companion of the Order of Australia.
Read citation (pdf)
Emeritus Professor MaryAnn Bin-Sallik AO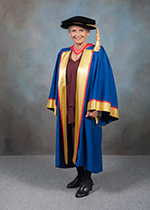 Emeritus Professor Mary Ann Bin-Sallik AO has played a monumental role in the
advancement of Aboriginal studies. She has been part of government committees of
inquiry into Aboriginal employment; discrimination in employment; and the forced
removal of Aboriginal and Torres Strait Islander children.
Professor Bin-Sallik spent 17 years in the health care sector. She was the first
Aboriginal resident of Darwin to graduate as a nurse and then became first Indigenous
worker in Australian higher education. She was the first Indigenous Australian to earn a
doctorate from Harvard University in Boston, and that passion for education brought her
back to Australia where she was appointed Senior Lecturer in Aboriginal Studies at the
South Australian College of Advanced Education. She became Head of the School of Aboriginal Studies and Teacher Education at the University of South Australia in 1990.
She has been an active researcher into contemporary Aboriginal identity in Broome and Darwin and the influences of Asian migration in those areas. She has continued her advocacy for Indigenous participation in higher education and has served on numerous national and state committees.
Emeritus Professor Bin-Sallik has been a member of the National Population Council, and the Council of the Institute of Aboriginal Studies (now the Australian Institute of Aboriginal and Torres Strait Islander Studies). She was a Co-Commissioner for the Human Rights Commissions' Enquiry into the Forced Removal of Aboriginal and Torres Strait Islander Children. In 2016 she was named as the National Aborigines Day Observance Committee - NAIDOC'S - female Elder of the year. In the Australia Day Awards early in 2017 Emeritus Professor MaryAnn Bin-Sallik was awarded an Order of Australia for her passion for education and for the participation of Aboriginal people in that education.
Read citation (pdf)
Mr Thomas Keneally AO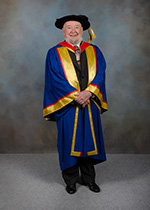 Award-winning Australian author Thomas (Tom) Keneally is one of Australia's most
prolific and best known novelists. As the multi-award-winning author of more than 30
novels, dramas, screenplays and books of non-fiction, he is also one of its most
distinguished. In 1982 he won the Booker Prize for Schindler's Ark, which was made
into the Academy Award-winning film Schindler's List. His novels The Chant of Jimmy
Blacksmith, Gossip from the Forest and Confederates were all short-listed for the
Booker Prize, while Bring Larks and Heroes and Three Cheers for the Paraclete won the
Miles Franklin Award.
Born in Sydney in 1935, Tom studied for the priesthood as a young man and then
began a career in school teaching before his literary success enabled him to become a full-time writer. In addition to the Booker Prize and the Miles Franklin Awards, Tom Keneally has also won the Los Angeles Book Prize, the Royal Society of Literature Prize, the Scripter Award of the University of Southern California, the Mondello International Prize and the Helmerich Prize (U.S.). Tom Keneally's history of Irish convictism, The Great Shame and The Commonwealth of Thieves about the penal origins of Australia were both published in all the English language markets. He has also published three volumes of A History of Australians and the story has now reached 1970. More recently he has published Three Famines, a narrative history of famine, and the novel, The Daughters of Mars. Thomas Keneally holds a number of national and international honorary doctorates. In 1983 he received the Order of Australia (AO) for his services to Australian Literature and in 1997 was declared one of Australia's '100 Living Treasures'.
Read citation (pdf)