Elite athletes and elite performing artists
Is it a challenge for you to balance your education and your career as an elite athlete or elite performing artist?
At UniSA we support elite athletes and performing artists to achieve their best in both performance and study, so you won't have to choose between these two important aspects of your life.
We understand how your competition or performance commitments may impact on your studies. So we go out of our way to provide you with flexible study options and a range of support services to help you achieve your best in both important areas of your life.
UniSA Sport is the gateway to all sport and recreation participation, intervarsity representation, sport and recreation facilities and funding support opportunities at UniSA. UniSA Sport oversees a range of sporting clubs as well as campus, community and representative events all of which you as an elite athlete are encouraged and welcome to get involved in.
UniSA Sport also understands the financial pressures that often create barriers for elite athletes to compete in their chosen sport at desired levels, or to represent the university at intervarsity events. As a result UniSA Sport has a number of grant programs available for elite athletes competing in World University Games/Championships, UniSport 2018 Nationals Div 1 or 2 or selection in national teams, as well as discounted gym memberships.
For more information visit www.unisasport.edu.au, become a UniSA Sport member (Free) and like their Facebook page to stay up to date.
Read on and discover how to make the most of your potential at UniSA.
UniSA has been endorsed as an Elite Athlete Friendly University by the Australian Sports Commission since 2004.
Hear from our students
Claire Arthur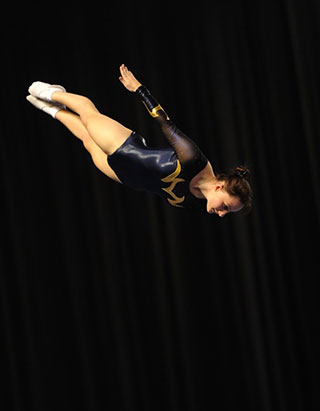 Bachelor of Physiotherapy (Honours) student
Trampolining, Gymnastics Australia
Competed in Australian Championships 2009 - 2016
As an elite athlete I worked closely with physiotherapists from a young age, so I knew early on that I wanted to be a physiotherapist. I was always interested in what physiotherapists were doing to help people and by studying at UniSA, I have been able to gain practical experience in campus facilities, such as the physiotherapy clinic, and learn from highly knowledgeable staff.
It can be difficult finding a balance between study and professional sport, however UniSA's Elite Athlete Program can help you manage conflicting commitments easily. Recently I completed a physiotherapy industry placement, which I was able to do in an aged care facility close to where I train. This flexibility made sure I could get to training sessions on time.
This program has helped me structure my university timetable and assessments in a way that allows me to fulfil my sporting commitments.
Caitlin Ward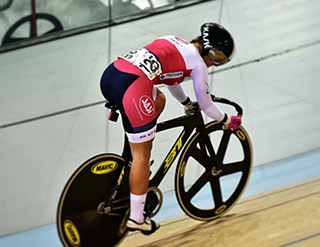 Bachelor of Human Movement (cross institutional)
I have a real passion for learning and love the challenge of balancing elite sport, university and work. As an elite cyclist I don't always know my racing schedule until a few weeks before so planning for exams and assessments can be difficult. UniSA's Elite Sports Athlete program provides the support and flexibility needed for me to manage my cycling and study commitments and the staff always go above and beyond to help me with any challenges.

Photo: Tom Doedee
What we offer

Find out how we support you at University and give you the flexibility you need to excel. Get specialised advice and guidance starting now and throughout your studies.

Learn how we support you

How to apply

Want to know if you are eligible for elite athlete or performing artist status? Find out and get all the information you need to start your application.

Get started

Got a question?

Explore the possibilities of your study journey as an elite athlete or performing artist. Get in touch with us today.

Get in touch